Looking forward to the Parker Ranch Connector Road: and good to see those bulldozers in action. A Little Talk Story
Submitted by margaretwille on Fri, 06/26/2009 - 9:20pm
As pointed out in Andrew Cooper's blog "A Darker View", the Parker Ranch Connector Road is now under construction and will provide a much needed loop around Waimea Center from Mamalahoa Highway by the rodeo grounds to Pukalani Road by Ace Hardware.
Some two decades ago, construction of this road was one of the center pieces of Richard Smart's 2020 plan, his legacy to the Waimea Community. Richard Smart, heir to Parker Ranch, promised this road to the Waimea Community back in the late 1980's. In a community handout he explained why the proposed road was important:
"Traffic congestion at certain peak times at the main intersection of Mamalahoa
and Lindsey Roads: Strip development and lack of arterials have made this
intersection a virtual choke point. Accessibility to emergency medical, fire,
and police facilities during times of congestion and seasonal parades is almost
impossible."
Residents who attended the community meetings held at that time stressed the promise of this connector road as a key reason for community support for Parker Ranch's proposed rezoning of some 320 acres of prime agricultural lands. There were many other important aspects of this 2020 plan including sidewalks along Mamalahoa, an area for expansion of the Waimea Public School, an in-town park and a 30 acre regional park, an equestrian trail, multi-unit lower income housing, and more. All of these commitments to the Waimea community were incorporated into the Parker Ranch Rezoning Ordinance of 1992. About the same time Richard Smart died. And that is when Richard Smart's 2020 plan legacy to Waimea community started being chipped away in chunks.
The Parker Ranch road was to be built as an arterial road from the rodeo grounds to Kamamalu by the police and fire station BEFORE any residential or commercial occupancy was in place. Obviously that did not happen. Likewise you will not find an equestrian trail or multi-unit lower income housing, or a sidewalk from the Waimea school to the Connector Road corridor. Always this County caved into Parker Ranch's requests to waive and delete various conditions of that 1992 Rezoning Ordinance.
Again in 2006 when Parker Ranch and Schuler Homes were seeking approval for Phase III of the Luala'i Subdivision located adjacent to two of the three sections of the connector road corridor, Parker Ranch again asked that the road requirement be waived. The Planning Director indicated he was amenable to that postponement. When I learned of this, I called the Planning Department and said don't sign off on that waiver. In response the Planning Director did not sign a letter approving the waiver, but instead by email notified the engineering division to proceed with the approval of the construction plans – without requiring construction of the connector road. (Surely they did not expect I would obtain copies of this series of emails.)
I recall thinking if this undue accommodation of Parker Ranch is permitted, the result will likely be no road during my lifetime -- unless paid for by the County (us taxpapers). Such a slap in the face to Richard Smart's legacy, I thought to myself. However, although members of the community had come to me and asked me to take on this case, I said I was afraid to do so. Taking on both the County and Parker Ranch would take a lot of work and a lot of money. I figured I would have to be prepared in advance for every factual and every legal argument possible that might arise during the entire course of the litigation. I said no, I could not handle doing this case. Then one day a farmer from outside Waimea approached me and said Margaret if you don't do this, there is no one else who can, think about it. So I took a deep breath. I went ahead representing two community members. For over a year I prepared for and worked on this case. Based on all the information I gathered relating to both Parker Ranch's actions and the County's actions, I figured win or lose in Court, the public would see plain as day what went on behind closed doors to doom Richard Smart's legacy.
Not surprisingly we settled the case a few days before the appeal was to be heard by the County's Board of Appeals. Parker Ranch agreed to build the two sections of the Connector Road at issue as well as the Pukalani Road extension by May 8, 2010. So, in summary, that is my Parker Ranch Connector Road story.That is, assuming it is in fact completed by May 8th of next year according to the terms of the Settlement Agreement. This past May 1st Parker Ranch and some County dignitaries held a Groundbreaking for the commencement of contruction of the road, and I was glad to hear Richard Smart's vision was acknowledged. (Not surprisingly however there was no mention of the Settlement Agreement that resulted in this road being built now and not decades later.) See Hawaii 247.org coverage of the Groundbreaking Ceremony here.
Of course the Parker Ranch Connector Road is really only half of the intra-Waimea "mini-bypass" story. The other half of this "mini-bypass" is the Lalamilo connector road project – which would link to the Parker Ranch Connector Road at the rodeo grounds to Kawaihae Road in the area of the transfer station. I will save the Lalamilo Connector Road story for another day.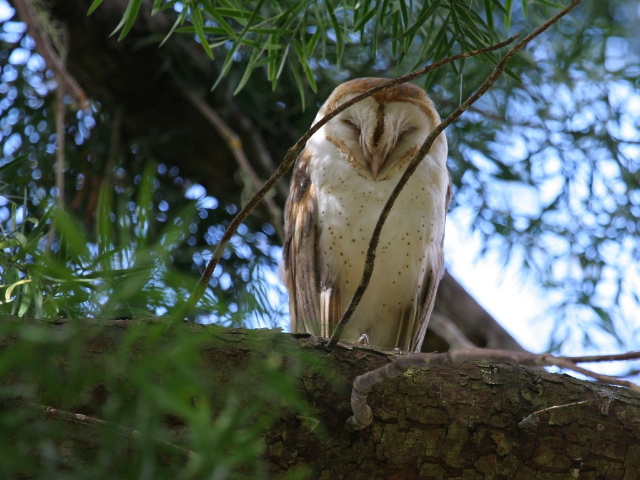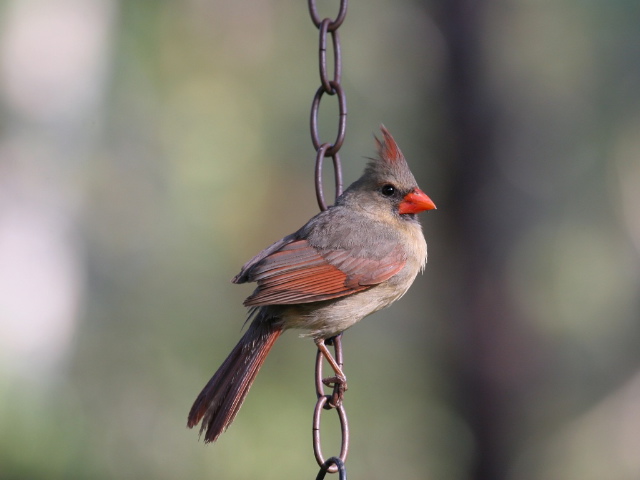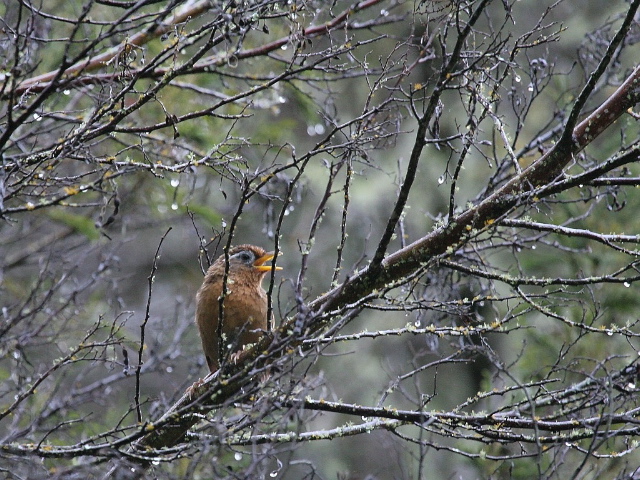 ^A melodious thrush and some other residents from Waimea