Does Corporation Counsel Attorney Have a Conflict of Interest Representing the Administration and the Council at the Same Time?
Submitted by margaretwille on Thu, 07/09/2009 - 7:22am
The Hawaii County Charter "Revision" Commission meets next week on Friday July 17th 1:30 p.m. Hilo Council Office. Among other subjects to be discussed are: referendums and initiatives and the role and responsibility of the County Prosecutor. Your comments and questions and concerns are welcome. To read the Charter as currently drafted click here. At any time to check the Commission's agendas or meeting minutes - Click the link to the Commission provided on this website in the right hand column under the heading County of Hawaii: "2009 County Charter (Revision) Commission".
The Hawaii County Charter is Hawaii County's "Constitution" and is controlling over all other county legislation. The Charter for example determines the allocation of power between the different branches of county government. Consider for example the Commission's May 8th discussion about the Corporation Counsel's concurrent representation of both the Executive Branch (Mayor) and the Legislative Branch (County Council).
At the May 8th meeting the Charter Commission discussed Corporation Counsel's apparent conflict of interest representing both the Executive Branch - the Mayor and his administration, and at the same time representing the Legislative Branch -the County Council. Commission member Casey Jarmin suggested this conflict of interest should be addressed by way of an amendment to the Charter. In her opinion the County Council is disadvantaged, pointing out the Corporation Counsel attorney has a much closer relationship to the Mayor than to the Council members. Corporation Counsel Lincoln Ashida, while acknowledging the closer relationship to the Mayor's administration, said he does not want any change to the terms of the Charter concerning his office's representation of the executive and legislative branches. He explained: "I don't feel conflicted" and argued to hire different attorneys would be too costly. He explained that if anyone believes an attorney in his office is acting unethically because of a conflict of interest, that person can file a complaint with the disciplinary board of the State Bar Association. Counsel Clerk Kenny Goodenow agreed – better to have one attorney representing the County as a whole. Commissioner Casey Jarmin pointed out that even if there is no real conflict of interest there is a perception of a conflict and this issue needs to be addressed. She made two suggestions: 1) The Corporation Council no longer be a part of the Mayor's Cabinet – which regularly meets together with the Mayor (Lincoln Ashida said he would hate to not be a member of the Mayor's cabinet); and 2) Commissioner Jarmin also proposed the second in command in the Corporation Counsel office, the Assistant Corporation Counsel, be specifically assigned to the Council to be its primary representative. (Ashida did not think that was a good idea either.)
Commissioner Kawauchi pointed out to Ashida that the role of the Corporation Council is really "that you actually serve the people of the County of Hawai'I" . Mr. Ashida responded: "That's correct, I'm a public servant." Commissioner Kawauchi also noted the Charter allows the Council to hire special Council based on a two-thirds vote of the Council. (Mr. Ashida said unless there were a specific conflict of interest, this provision to allow for additional outside counsel is not used (although that criteria is not stated in the Charter.)
Hawaii County Legal Research Attorney Hookano explained both Honolulu and Maui Counties have a separate legal department to handle legislative work for their legislative councils (while in Court representation of these Councils may still be handled by their Corporation Counsel's office.)
Council Clerk Kenny Goodenow said the Hawaii County Council has a legislative research attorney but that attorney can not take a position contrary to a written opinion from Corporation Counsel.
M. WILLE OPINION:
Real conflicts of interest do exist having the same attorney represent both the Executive Branch (Mayor) and the Legislative Branch (County Council). For example the same Deputy Corporation Counsel simultaneously represented the interests of the Administration in Court in the Hokulia case, which involved issues relating to development fees (fair share and impact fees), and at the same time advised the Council regarding proposed impact fee legislation. In my view the need to comply with the state's impact fee law was compromised because of that conflict of interest.
XXXXXXXXXXXXXXXXXXXXXXXXXXXXXXXXXXXXXXXXXXXXXXXXX
THE FOLLOWING IS A PORTION OF THE MINUTES FROM THAT MAY 8TH CHARTER COMMISSION MEETING. If you want to read the minutes for the entire meeting, Click here. And most importantly, if you have any questions or concerns on this or other matters concerning the Charter, be sure to attend the July 17th Commission meeting—or submit your comments in writing.
MS. JARMAN: Could we do Corporation Counsel though before we go into Executive Session? Or actually, I'll be here for the June meeting; it's the July meeting that I won't be here for. Okay, as long as we can do it in the June meeting.
CHR. HAITSUKA: I think we can do Corporation Counsel, if it's not going to be too long. That would be Chapter 2 of Article VI.
MS. JARMAN: We can do it after break. I just wanted to do it today, if possible, since he's here.
CHR. HAITSUKA: We can do it now, and then take a break. So, that would be Chapter 2, Article VI, Corporation Counsel. We have Mr. Lincoln Ashida here. Mr. Ashida, do you have any suggestions for us?
MR. ASHIDA: No, I reviewed it and I have no suggestions. I just wanted to point out a few unique things about the Corporation Counsel that you probably will discover as you go through the Charter in the future. So, I thought it might be a good time to bring in up now. First, under Section 6-2.2, Appointment and Removal, the Corporation Counsel is the only department head that, for his or her removal, requires the consent of the Council. In other words, the Mayor could remove Bobby Jean today without consent of the Council. No offense Bobby Jean, of course that would be a dumb move, right? But, the Corporation Counsel, to be removed, Mayor Kenoi couldn't just unilaterally remove me, it would require the consent of the Council. That's one unique feature in there.
The second, if you look at Section 6-2.6, Term of Office, the Corporation Counsel is the only one that cannot begin serving until he or she is confirmed. Other department heads, once the Mayor takes office on the first Monday in December, he or she can start appointing department heads, and they can serve on an interim basis until they are confirmed by the Council. The Corporation Counsel cannot do that. He or she must wait until they are not only appointed by the Mayor, but confirmed by the Council before they begin serving. In this past election, because I had served under Mayor Kim and Mayor Kenoi, there wasn't that hold over. But, for example, when I came in, in December 2000, my predecessor was
Mr. Richard Wurdeman. He actually had to serve until I was confirmed by the Council, so I was actually the last department head to come in; and normally that's the case. Those are just a couple of unique features that I wanted to point out.
Something else on the qualifications, in Section 6-2.2 where it says, "The corporation counsel shall be an attorney licensed to practice and in good standing before the Supreme Court…" What is omitted here is the Corporation Counsel doesn't have the requirement, like a lot of department heads, about the five year or three year administrative experience. Alapaki is going, "there you go." Although I will say, I hear what Ms. Jarman is saying. I have found in my job---when I was the prosecutor, I did 100 percent litigation; it was all about the law. I'm finding, in my role now, it's all about the administration. My practice of law is---I still practice, but it's not as much, obviously, as when I was a litigator. Those are just some highlights.
46
The only other unique thing, interesting thing---there is the assistant corporation counsel, who is the second in command. I'm guessing that position is called the assistant because all of the attorneys in our office are called deputies, deputy corporation counsels. So, maybe that's to avoid confusion. Although at the Prosecutor's Office, Charlene Iboshi, who is the number two in charge, her title is the First Deputy Prosecuting Attorney. If I had my druthers, and this is no big deal, I'd rather it be called the First Deputy Corporation Counsel. The assistant right now is Kathryn Garson, a very able, talented, tenacious lawyer; and I'm dreading the day that I introduce her, and I go, "Oh, this is Kathy, the assistant," and the person will say, "How long have you been Lincoln's secretary?" And she's going to slug me in the stomach, and I just fear that day. So, I'd prefer Fist Deputy Corporation Counsel, although I don't know if there is a historical reason why it's called assistant. It works fine with the Prosecutor's, because they are all Deputy Prosecutors; and Charlene is the First Deputy Prosecuting attorney. Other than that, I am more than happy to answer any questions you might have.
MS. JARMAN: May I ask him a question, Mr. Chair?
CHR. HAITSUKA: Yes.
MS. JARMAN: I mentioned this to Lincoln, because I knew he probably wouldn't like my idea.
MR. ASHIDA: I don't, so let's take a recess already.
MS. JARMAN: One of the issues that arises and one of the difficulties that the Corporation Counsel has is he has to represent the Mayor and the Council. That is consistent with our ethical rules of professional responsibility, but in theory, that is a very difficult tightrope to walk. Right now, he is appointed by the Mayor and confirmed by the Council, which is great; and the same thing if he is going to be fired. But, he actually sits in the Mayor's cabinet, and he meets with the Mayor and the department heads every---what, Monday morning? When do you guys meet?
MR. ASHIDA: That's secret and classified.
MS. JARMAN: Well, they meet, and so he has a very different and closer relationship as a result of that with the Mayor's side than he does with the Council. The Council doesn't have the same ability to meet, because of the Sunshine Law; and they don't meet. Meeting with the Chair of the Council doesn't really do the same thing, because the Chair really runs the meetings; the Chair doesn't speak on behalf of the Council. I was trying to figure out a way that we could take care of that problem. It is a perception problem, and it makes it really difficult for the Corporation Counsel to have the type of---I'm not sure what the word is. The Council just doesn't always feel that they are equal to the Mayor, and I think it is because of the way it is structured. I had two thoughts, and the first one I knew he was going to hate; and that would be that we would say that he's not a member of the cabinet. And he said, "I hate that Casey." I said, "I knew you would, but I wanted to let you know that I might throw that out."
47
The other idea and this is not without its problems either, would be that the Corporation Counsel would assign to the first deputy or the assistant, whoever this person ends up being called, to be the primary representation for the Council. The Council would at least feel it has an equal ear to the Corporation Counsel's office as the Mayor's office does. So, again, as the County Clerk for the Council, I worked with Lincoln for two years, and I see him to be a very ethical man of integrity, and we worked things out really well. But, there was always that perception; and Ms. Ford, as a councilmember, she may want to comment. I just thought, is there a way in the Charter we can somehow make that appearance go away? Maybe the Charter isn't the place, but I thought that since we are here, I would raise that issue and see what other people thought about it and Lincoln's opinion.
MR. ASHIDA: Mr. Chairman, first of all, with all due respect to Ms. Jarman, I do not feel conflicted. Talk about the tightrope and everything, I recognize that it is a challenge of the job. All government attorneys are placed in a position of having to represent multiple clients that sometimes may have differing interests. If not--and in the rules of professional responsibility, Mr. Haitsuka is an attorney, and knows this, there are specific rules that exempt or allow government attorneys to have or enjoy this multiple representation--you would have to hire a separate attorney for every separate department, every separate councilmember, every separate Mayor, and you are going to bankrupt the County. That's the reality. So, what are the safeguards that are in place to ensure that one side isn't getting short changed over the other? It's those Rules of Professional Conduct, if ever, ever, any client feels they are not being zealously represented by me or any deputy in my office, they have the right, they have the absolute right to report us to the Office of the Disciplinary Council of the Supreme Court. By the way, that's the office that we fear more than death itself. Don't take away the license. As an attorney---and Ms. Kawauchi I don't mean to put words in your mouth---that's a serious thing, to be investigated by the disciplinary council.
That being said, I don't think that---maybe there is a perception, as Ms. Jarman suggests, that maybe the Corporation Counsel is more aligned with the Mayor than the Council. The answer to that is, she's correct. She's correct, because the Mayor is the Corporation Counsel's appointing authority. The Corporation Counsel isn't hired or appointed by the Council and the Mayor, but he or she is appointed, hired by the Mayor. I serve, as other department heads do, with the confirmation of the Council. It gets a little complicated because under the Charter I am the legal representative of the Council, so long as they are acting within the course and scope; which means I am their legal representative. But, there are multiple safeguards in place; I already talked about The Rules of Professional Conduct, the creation of Mr. Hookano's position as a Legal Specialist for the Council. Often times and this has come to pass, if a Council Member takes issue with a decision or an opinion from my office, they seek the assistance from the County Clerk; they get a second opinion. There is another lawyer in here that can function just like I do. The only thing different between Mr. Hookano and I, is if it's actual representation, making an appearance as a party in litigation, that has to be me, because that's what the Charter requires. But, there is that safeguard in place.
48
Finally, I disagree with the thing about not having as close a relationship with the Administration side versus the Council. I think, for me personally, I've enjoyed very good relationships with the Council Chairs. I came in when Mr. Arakaki was the Council Chair. I think, even more than that, I've enjoyed good relationships with the Clerk. Mr. Goodenow and I have a good relationship. When I came in, Mr. Al Konishi was the Clerk at that time. So, there is that, which is perhaps not as visible. I don't know, Ms. Jarman, if you are more concerned about a perception or if it's an actual problem. Then, I think it should be addressed, definitely; but I'm not sure if it should be addressed by a Charter Amendment. But, I am concerned, because if you are saying that I have clients out there who question my loyalty to them in terms of my ability to deliver competent legal services to them, then I need to know about it; especially if Council Members are saying that.
MS. KAWAUCHI: Mr. Chair, I have a couple of thoughts. One is that from an overall perspective, your role is that you actually serve the people of the County of Hawai'i. I'm just going to throw that out there.
MR. ASHIDA: That's correct, I'm a public servant.
MS. KAWAUCHI: You're a public servant, so you serve the people. But, in your position, you may have differing views between different departments or department heads, or whoever it might be. It looks like, under Chapter 2, the Council may, by two-thirds vote, authorize employment of a special counsel, if that's needed. It seems to be in Section 6-2.5. So, that seems to be there. The language is pretty broad, it says that "…any special matter presenting a real necessity for such employment." I don't know if that covers the issues, but I'm just pointing it out.
MR. ASHIDA: The special counsel section, we take that term "necessity" very seriously, because if we went out and hired special counsel just for convenience, because you know there might be hurt feelings between say the Planning Director and the Public Works Director, we're going to bankrupt the County. We take "necessity" seriously, to mean that there is an actual conflict, and we normally check with the Office of Disciplinary Counsel first. They determine there is a conflict, and then we are in a position where we must hire special counsel, not we choose to.
MS. KAWAUCHI: That's not in here, right? The request of ODC (Office of Disciplinary Counsel) to---in other words, Section 6-2.5 doesn't state anything about ODC.
MR. ASHIDA: No, because that section will also allow you to hire a special counsel just because you need extra help, or you hire a specialist. For example, presently, we outsource our worker's compensation work. That's not paid through my office, but it's paid through the Worker's Compensation Fund through the Department of Human Resources that Mr. Ben heads. But, it's a very specialized area, so we outsource that work. So, that's a situation where I use that section, because we want to make sure that we have attorneys who know what they're doing in that area, because it is so specialized.
49
MS. KAWAUCHI: Just for discussion purposes, the second sentence says, "Any such authorization shall specify the compensation, if any, to be paid for said services." So, the authorization could be zero, pro bono, to less than general compensation for any staff attorney too. You said it would bankrupt the County if you had to go and hire special counsel---I'm not trying to be argumentative, I'm just saying that appears that there is a provision that allows for the hiring of special counsel if it's needed. It can be exercised, and it requires a two-thirds vote of the entire membership. So, there are some safeguards in there for hiring without cause, it appears. But, I could be wrong.
I also wanted to comment on two of the thoughts Casey had about appointments and separating out a Counsel within the Corporation Counsel for different purposes or reporting to different sectors of government, whether it's legislative or the Mayor's office. The concern I would have on that level is that it might further bifurcate issues, possibly. I'm not saying that would happen, I'm just saying it's possible, and then you might have an issue. With Levi's appointment, in your usual capacity, that does seem to create a separate entity for legislative or legal questions. But, it's also not a position that is entirely separate, and I don't think it's in the Charter. Nor, do I know right now, if it should be. I'll leave it at that.
The last thing I wanted to say is that I think Maui has some separation of attorneys. We talked about that at one point, I think.
MR. HOOKANO: Do you want me to take off my Charter Commission hat now? You're right; Honolulu and Maui both have something called the Office of Counsel Services. They serve the Legislative Branch, the County Councils, relating to the drafting of their bills and resolutions, their budget. But, like Lincoln said, the Office of Counsel Services for those two counties, they don't represent the Council in court. That falls on the Corporation Counsel, so legal representation, in that sense, all falls under the Corporation Counsel in those counties as well. It's not like the Council has their own attorney to represent them in front of boards and commissions and in court. It's separate, but it's not entirely separate in that sense. The Corporation Counsel is still the official attorney for the whole County anyway.
MR. GOODENOW: Ken Goodenow, County Clerk. We have a policy whereby if Corporation Counsel issues something in writing, we are not going to contradict that. We take that as advice from our lawyers, and we're sticking to that. But, of course, a lot of times there isn't something, and in the process of formulating legislation, Levi does a lot of work for us. Most of the time they're in agreement, so there isn't a problem. When we talked about---at the last meeting---the difference between what is policy, for example, separation of powers. Sometimes it is beneficial to have one person who is going to make the call, because they are going to be representing the County in court. If you have a position where you have a difference, your lawyer is going to have to tell you what the proper advice is. If you bifurcated it too much, you would have some kind of a no-win end game, and would go to a judge every time.
MS. KAWAUCHI: Excuse me, maybe it does go back to the fact that as officers of the County, you serve the public.
50
MR. GOODENOW: That's right, and we are one County. We may have branches, but you don't want to lose sight too, that we are one entity, and he is the lawyer for the entity. In fact, if he thought that the entity was being somehow wronged, that is going to take priority for him. Those are just my comments.
CHR. HAITSUKA: Any further discussion or comments? Mr. Ashida, anything further?
-------------------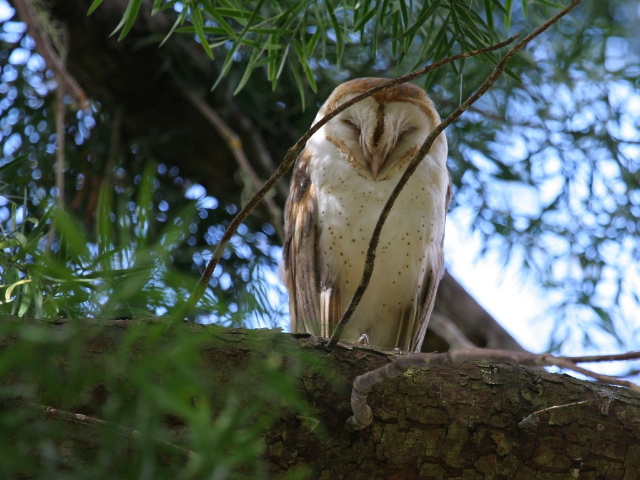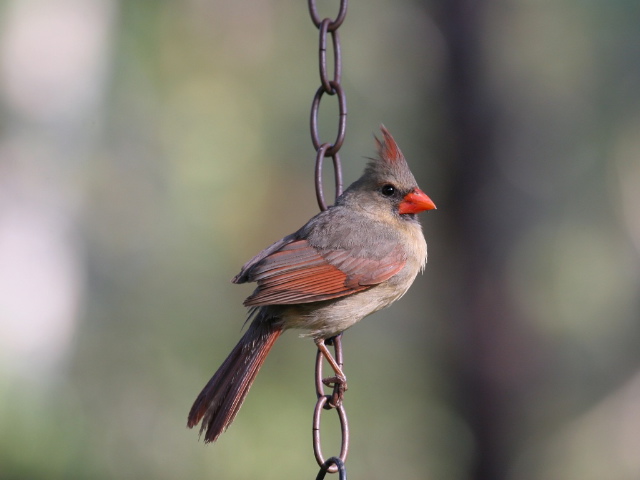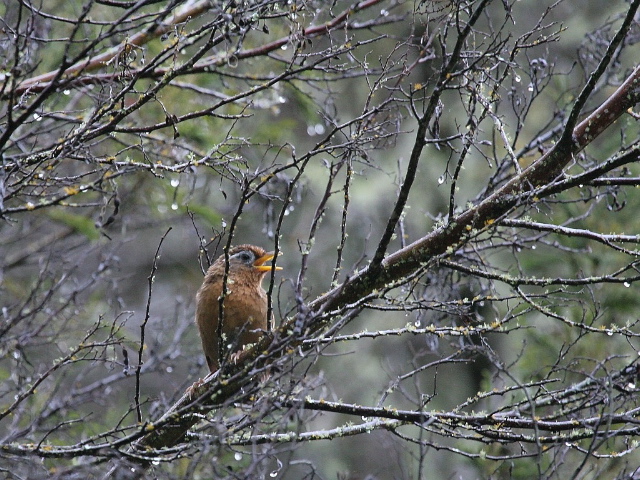 ^A melodious thrush and some other residents from Waimea