7/22 TRO Hearing Before Judge Ibarra; Ashida Says no Evidence of Intentional Violation in the Record (And why? HE kept it out)
Submitted by margaretwille on Fri, 07/24/2009 - 9:23pm
VERY ROUGH NOTES FROM TRO HEARING BEFORE JUDGE IBARRA, 3RD CIRCUIT DISTRICT COURT JULY 22.
Robert Kim representing West Hawaii Today Reed Flickinger
Lincoln Ashida, Corporation Counsel representing the County of Hawaii
[Preliminary Discussion: No objection to Admission of either Party's Exhibits]
ROBERT KIM AT THE PODIUM: ATTORNEY FOR PLAINTIFF WEST HAWAII TODAY
Robert Kim: The leadership of Hawaii County Council broke the law. No dispute about that. We WHT are authorized to file TRO and seek injunction pursuant to HRS 92-12, there is an express statutory right to pursue this remedy and enforce laws of state when attorney General and other officials fail to act or do not act. Under HRS 92-11 there is a 90 day period for filing. Three prong test: we are likely to prevail on the merits, irreparable harm otherwise; and public policy supports. HRS92-1 directs any circuit court to liberally construe the statute concerning open meetings. In Council's response, they indicate and have admitted the leadership broke the law. They claim no action should be taken because it was inadvertent. Argument misplaced. HRS 92-11 was amended to remove the "willfulness" portion. Only portion of the law where willfulness is as an issue remains is HRS 92-13, requirement for criminal sanctions if willful attempt to circumvent law. We present legal authority and exhibits to show that one on one discussions to discuss council business is a violation, whether intended or not. So the County's argument as to inadvertence is misplaced.
KIM: Re: Likelihood of success on merits: Strong likelihood of success on merits. In an Oahu Appellate Court Case held the Honolulu Council could not engage in serial communications in discussions of reorganization. This case is similar. We must feel our leaders must not violate the law. If they get a pass because they "did not intend", that is not right...and we are not conceding it's actually inadvertent…[MW Note: case is Right to Know Committee v City Council 175 P.3d 111(2007) related OIP Opinion Letter: 04-01]
KIM Re: Irreparable Harm: The Council has acted illegally as a body, and we need TRO, if a ruling declares that initial action of Council was invalid, as time progresses, every further acts bring distrust, harm, because we will not have faith that our elected leaders are following the law. These violations are shown in disks, DVDs, and admissions of the council members.
92.2.5 "two members may discuss matters relating to board business as long as no commitment to vote is made or sought. The cases cited refer to serial communication.
Judge: What about other matters, being able to discuss as long as no commitment to vote is made nor sought?
Kim: On tape, one council member is alleged to have five votes committed.
Judge: Why did you not get a statement from Hoffman?
Kim: I cannot approach Hoffman without ok from Lincoln Ashida.
Judge: Did you ask Ashida to approach Hoffman?
Kim: There was not time to do. I received the documents from Ashida on Monday night and I would have to ask Ashida for permission to talk to his client , before contacting Hoffmann and Tuesday morning was the Council hearing [and then same day we are here in Court].
Judge: Five is quorum?
KIM: Yes.
Kim: third element for requirement of TRO: Public policies involved: only asking for TRO until he can get people under oath. This is needed in order to legally administer the business of the people. Did not want this process to be unchecked, and further acts taken that may be illegal. Want order to recognize the violation and take action to protect the public.
NOW LINCOLN ASHIDA, CORPORATION COUNSEL - ATTORNEY FOR THE COUNTY/ COUNTY COUNCIL AT THE PODIUM
Ashida: There has been no showing by Plaintiff of irreparable harm. TRO is a drastic remedy. This is a fact-intensive inquiry. The three [TRO requirements] stand on their own: Likely to prevail, irreparable harm, public policy. There needs to be sufficient facts [on the record] for court to make finding that all three parts of TRO test are met.
Ashida: RE: Prevailing on merits: Plaintiff is seeking to show an intentional violation. There is only evidence of an inadvertent violation in the file. In the initial complaint, underlying lawsuit, Plaintiff asks for 3 separate things:
--there was a violation of sunshine law as a matter of law,
--reorganization they undertook June 16 is void as matter of law;
--any actions that reorganized Council took after June 16 are void.
[MW NOTE: As evident to all who watched the Council session on 6/22: the reason there was only evidence of an inadvertent violation and not evidence of a potential intentional violation was because Ashida only included in the TRO filing an affidavit from Yoshimoto and did not afford Hoffmann the opportunity to also submit an affidavit which would have contradicted the statements of Yoshimoto. The absence of Hoffmann's affidavit in the Court TRO file made it possible for Ashida to claim the absence of evidence of any intentional violation in the TRO record. It sure appears that Ashida is representing Chair Yoshimoto first and foremost, to the disadvantage of Hoffmann, Ford, and Yagong. At the 7/22 Council hearing he said he represents all of the Council, not the majority, not the minority. In my opinion Ashida acts blind to this blatant conflict of interest.]
Ashida: Plaintiff is trying a bootstrapping technique. Says Council has admitted a violation, so TRO requirements #2[irreparable harm] and #3[public policy] automatically follow. Court must look at all 3 things. Mr. Kim mentioned it was leadership that broke the law. Perplexed: We are trying to avoid finger pointing. We think court should focus on what happened not before, but on June 16 and after that. Council on June 16, when sunshine law became an issue, each council member was asked to place his contacts with other members on record, at that meeting. Each council member responded, and after that meeting the members were re-contacted [by Ashida] and given a chance to confirm their contacts, then I sent letter to OIP. The Council members were open, even at their peril, and if it's determined it was intentional, they are subject to criminal prosecution. Any criminal violation is remote, and also there were mitigating circumstances, mitigating any public harm (by admitting to contacts). Record barren of any evidence about willful violation.
Judge: What about the required "state of mind" for willful violation?
MW NOTE: Oversimplifying--there are different degrees of State of Mind depending on the crime involved, from 1) intentional -deliberate, 2) to knowingly, 3) to gross negligence - reckless, 4)to negligent]
Ashida: Intentional [MW - I think that is what he said] Any analogy to speeding is not appropriate [that you can't get out of a violation because you were not aware of how fast you were driving] This situation is more like whether someone is guilty of intentionally drag racing on the highway. Likelihood of finding an intentional violation here is remote.
Also there has been No showing of public harm caused here. Each council member sits on each committee, each has a vote. Practical reality is, committee chairs do not have that much power. Feels Council should be able to go forward with peoples' business -- at this point.
[MW NOTE: I disagree with the statement that Committee chairs do not have much power. Control over process provides much leverage as to how any legislation is handled. Ashida talks about harm -- as if we are looking at harm to the Council or council members, and is not looking at the harm to the public if this incident goes by without any meaningful accountability or consequences.]
Ashida: This has been an eye opening experience for council and staff. Contrary to any assertion made they are taking this lightly or have a cavalier attitude, nothing is further from the truth, they take this very seriously. All nine of them. Please consider the facts before you. There are insufficient facts on the record at this time to justify TRO. Plaintiff will have opportunity when lawsuit is heard, but TRO is not warranted.
Judge: Let me see what facts on record:
Is there any dispute before June 16, council members Enriques, Onishi, and Yoshimoto discussed reorganization?
Ashida and Kim: No dispute
Judge: Thereafter, Onishi contacted Greenwell.
Ashida the date they actually spoke is important. which date: says Onishi attempted to contact June 10, did not actually speak with him until the 12th…
.
Judge: was this contact before the June 16th meeting?
Ashida: yes.
??Judge: Under HRS 92-2-5(a) 2 members of the board may discuss matters relating to official board business , as long as no commitment to vote is made or sought. Under this provision, does this mean only two members can discuss board business?
Ashida: that is the law. I don't dispute that.
Judge: What about HRS 92-2.5a exception [which only allows 2 board members to talk privately AND no vote canvassing] VERSUS the HRS 92-2.5c exception [which for "selection of officers" allows up to 4 board members to talk privately and would allow vote canvassing]: Are there no reported OIP opinions on this issue?
Ashida: OIP takes position that because all 9 members sit on all committees, OIP feels leadership extends to committees as well, [and not just to the Council itself, and therefore based on exception 92-2.5c up to 4 members of the board can discuss committee leadership and engage in vote canvassing without violating the Sunshine Law]
[MW NOTE: I disagree with this analysis but I recall that Attorney Kim countered Ashida on this point. The exception 92-2.5c only applies to the selection of OFFICERS; both the County Charter section 3.6 and the Council Rule 4, only define "OFFICERS" as the Chair and Vice Chair of the Council itself. Based on the plain wording of the Charter, the word "officers" does not extend generally to the leadership of committees. On this basis discussion of who should be chair of what committee is "council business" and could only be discussed by two council members privately and without any vote canvassing. In the parallel Right to Know Committee case, the Intermediate Court of Appeals did not need to address this point since there were at least five Council members were involved in those serial communications about Committee chairs. See Right to Know Committee 117 Hawaii 1, 175P.3d 111,121 at footnote 5: "Thus, we do not resolve the question of whether the Sunshine Law would have been violated had fewer than five Council members, i.e. less than the number needed to constitute a quorum of the Council participated in those serial discussions."]
Judge: Asks what is the necessary state of mind for a willful violation: about state of mind.
Ashida: It would have to be intentional and knowing. There is a provision that makes this conduct a criminal offense if willful, but even if unintentional it still may violate the statute. HRS 92-11 enforcement provision says actions are voidable, but doesn't say you committed a crime. What are the degrees of culpability… ?? I recognize and honor this Court's authority to invalidate the reorganization, and invalidate all of its actions… it's a fact-intensive inquiry and one needs to look at the actions of the members it's a fact intensive inquiry [into actions of its members].
Judge: What are concerns of county if court issues TRO for ten days?
Ashida: [This morning's council's actions not part of the record so cannot reference it.] The Council might need to hold an emergency meeting for emergency appropriations or emergency ordinances in event of natural disaster. Practical reality: council has recessed their proceedings until special council meeting August 4, 2009, to undo the reorganization resolution of June 16. Council is moving forward to do what they can as to not affect peoples' business.. . so not sure how it would affect the county if judge issues TRO for ten days.
Kim: its a bogus distraction to suggest County could not act in case of an emergency… I am sure the Mayor could act.
Judge: So what IS procedure in event of disaster, could Council act?
Kim: Sure the Mayor could act [He didn't seem to know process for County to act if there is an emergency]
Judge: What about the mentioned former OIP head's opinion that going public "cures the violation"?
Ashida: Well maybe "cure" isn't the best word. This is what OIP said to do on another occasion.
Judge: Just how substantive were these disclosures. I mean did the members state the substance of the discussions they had with the other members they spoke with' or were these disclosures more in the nature of who contacted who when.
Ashida: Head of OIP says content not important, it's the fact of contact that is sufficient to equal a violation. Any Contact on the issue is itself a violation. So since the contact alone is a violation, we figured better to just say the contact only and then if the 90 day filing period went by without any complaint, [?that would be that—it would be over]
Judge ?? Isn't that really about mitigation, not cure.
Ashida ?? well can't really un-ring the bell [??}
Kim: You see Ashida said before the communications between members had been FULLY disclosed, now he says they were not fully disclosed and that only the contact was revealed, not the substantive discussions.
Judge: Once the violation has occurred, can it be "cured"? Is it true OIP says all you need to do is acknowledge it in public?
[MW NOTE: At least based on OIP's written decisions that I have read, Ashida's claim that naming contacts is sufficient is inconsistent with OIP's position. In the case of a possible inadvertent contact among council members or a member of their staff, the OIP explained that the members should present in the next public meeting the contacts and all pertinent discussion, deliberation, and decisions – so that the public can fully scrutinize what happened outside of the public meeting. See for example OIP Op. Ltr 05-015
Kim: If OIP is saying that, then that is their opinion but this issue is for the Court to decide.
........
Kim: The integrity of the government is at stake. Trust in the Government at stake. This is a very important case.
We only need ten day TRO as by then we can have preliminary hearing on the original lawsuit.
Judge: Court will issue decision 4 pm tommorow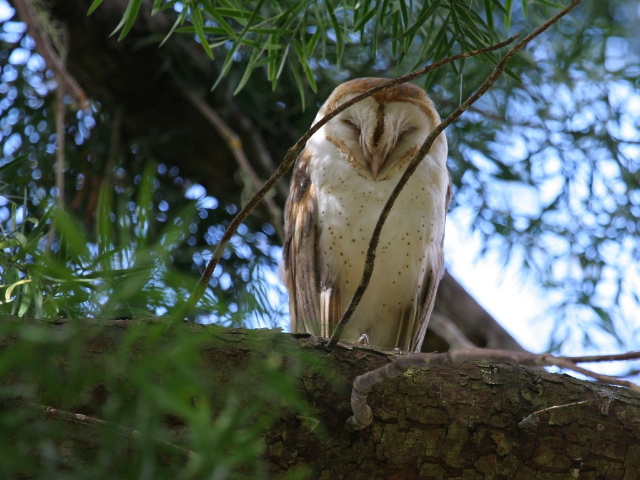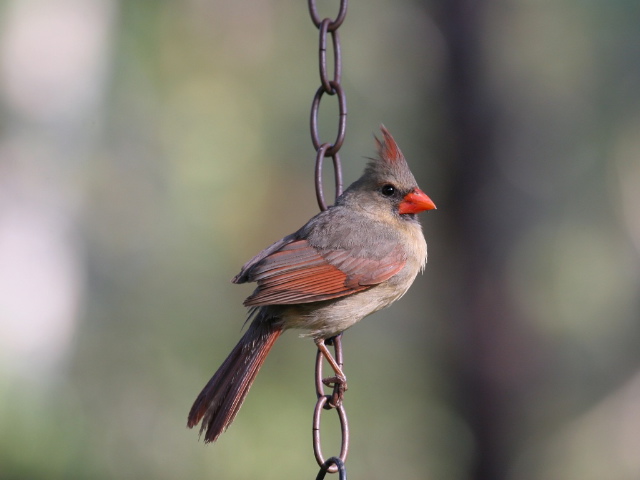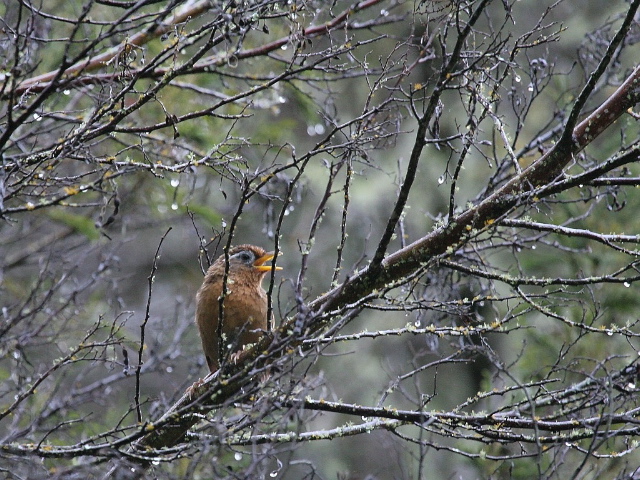 ^A melodious thrush and some other residents from Waimea