Charter (Review) Commission Discusses How to Handle Potential Conflicts of Interest with Corporation Counsel Ashida. 5/8/09
Submitted by margaretwille on Fri, 07/24/2009 - 9:50pm
Based on Corporation Council Ashida's recent representations to the Hawaii County Charter (Review) Commission, I suggest he consult with the Office of Disciplinary Counsel to find out if that office thinks there is a potential conflict of interest concerning his current representation of the County Council (that is his representation of the interests of Chair Yoshimoto versus his professed simultaneous representation of the interests of Council members Ford, Hoffmann, and Yagong). Assuming the Office of Disciplinary Counsel believes there is a potential conflict of interest, at least then it would seem appropriate to implement County of Hawaii Charter provision 6-2.5 and recommend the Council vote to allow the minority members to have separate counsel with respect to the issue of conflict of interest.
WHAT FOLLOWS IS THE RELEVANT PORTION OF THE TRANSCRIPT OF THE CHARTER (REVIEW) COMMISSION FROM MAY 8, 2009. ASHIDA IS RESPONDING TO COMMISSIONER CASEY JARMAN'S CONCERN THE JOB OF CORPORATION COUNSEL AS CURRENTLY DEFINED HAS POTENTIAL CONFLICT OF INTERESTS OR AT LEAST PERCEIVED CONFLICTS OF INTEREST. SHE WANTS TO KNOW HOW TO HANDLE OR REDUCE THE POTENTIAL FOR CONFLICTS OF INTEREST IN THIS ROLE. CASEY JARMAN, AN ATTORNEY AND PROFESSOR OF LAW, WAS THE COUNTY COUNCIL'S CLERK WHEN PETE HOFFMANN WAS COUNCIL CHAIR.
MR. ASHIDA: Mr. Chairman, first of all, with all due respect to Ms. Jarman, I do not feel conflicted. Talk about the tightrope and everything, I recognize that it is a challenge of the job. All government attorneys are placed in a position of having to represent multiple clients that sometimes may have differing interests. If not--and in the rules of professional responsibility, Mr. Haitsuka is an attorney, and knows this, there are specific rules that exempt or allow government attorneys to have or enjoy this multiple representation--you would have to hire a separate attorney for every separate department, every separate councilmember, every separate Mayor, and you are going to bankrupt the County. That's the reality. So, what are the safeguards that are in place to ensure that one side isn't getting short changed over the other? It's those Rules of Professional Conduct, if ever, ever, any client feels they are not being zealously represented by me or any deputy in my office, they have the right, they have the absolute right to report us to the Office of the Disciplinary Council of the Supreme Court. By the way, that's the office that we fear more than death itself. Don't take away the license. As an attorney---and Ms. Kawauchi I don't mean to put words in your mouth---that's a serious thing, to be investigated by the disciplinary council.
That being said, I don't think that---maybe there is a perception, as Ms. Jarman suggests, that maybe the Corporation Counsel is more aligned with the Mayor than the Council. The answer to that is, she's correct. She's correct, because the Mayor is the Corporation Counsel's appointing authority. The Corporation Counsel isn't hired or appointed by the Council and the Mayor, but he or she is appointed, hired by the Mayor. I serve, as other department heads do, with the confirmation of the Council. It gets a little complicated because under the Charter I am the legal representative of the Council, so long as they are acting within the course and scope; which means I am their legal representative. But, there are multiple safeguards in place; I already talked about The Rules of Professional Conduct, the creation of Mr. Hookano's position as a Legal Specialist for the Council. Often times and this has come to pass, if a Council Member takes issue with a decision or an opinion from my office, they seek the assistance from the County Clerk; they get a second opinion. There is another lawyer in here that can function just like I do. The only thing different between Mr. Hookano and I, is if it's actual representation, making an appearance as a party in litigation, that has to be me, because that's what the Charter requires. But, there is that safeguard in place.
Finally, I disagree with the thing about not having as close a relationship with the Administration side versus the Council. I think, for me personally, I've enjoyed very good relationships with the Council Chairs. I came in when Mr. Arakaki was the Council Chair. I think, even more than that, I've enjoyed good relationships with the Clerk. Mr. Goodenow and I have a good relationship. When I came in, Mr. Al Konishi was the Clerk at that time. So, there is that, which is perhaps not as visible. I don't know, Ms. Jarman, if you are more concerned about a perception or if it's an actual problem. Then, I think it should be addressed, definitely; but I'm not sure if it should be addressed by a Charter Amendment. But, I am concerned, because if you are saying that I have clients out there who question my loyalty to them in terms of my ability to deliver competent legal services to them, then I need to know about it; especially if Council Members are saying that.
MS. KAWAUCHI: Mr. Chair, I have a couple of thoughts. One is that from an overall perspective, your role is that you actually serve the people of the County of Hawai'i. I'm just going to throw that out there.
MR. ASHIDA: That's correct, I'm a public servant.
MS. KAWAUCHI: You're a public servant, so you serve the people. But, in your position, you may have differing views between different departments or department heads, or whoever it might be. It looks like, under Chapter 2, the Council may, by two-thirds vote, authorize employment of a special counsel, if that's needed. It seems to be in Section 6-2.5. So, that seems to be there. The language is pretty broad, it says that "…any special matter presenting a real necessity for such employment." I don't know if that covers the issues, but I'm just pointing it out.
MR. ASHIDA: The special counsel section, we take that term "necessity" very seriously, because if we went out and hired special counsel just for convenience, because you know there might be hurt feelings between say the Planning Director and the Public Works Director, we're going to bankrupt the County. We take "necessity" seriously, to mean that there is an actual conflict, and we normally check with the Office of Disciplinary Counsel first. They determine there is a conflict, and then we are in a position where we must hire special counsel, not we choose to.
MS. KAWAUCHI: That's not in here, right? The request of ODC (Office of Disciplinary Counsel) to---in other words, Section 6-2.5 doesn't state anything about ODC.
MR. ASHIDA: No, because that section will also allow you to hire a special counsel just because you need extra help, or you hire a specialist. For example, presently, we outsource our worker's compensation work. That's not paid through my office, but it's paid through the Worker's Compensation Fund through the Department of Human Resources that Mr. Ben heads. But, it's a very specialized area, so we outsource that work. So, that's a situation where I use that section, because we want to make sure that we have attorneys who know what they're doing in that area, because it is so specialized.
MS. KAWAUCHI: Just for discussion purposes, the second sentence says, "Any such authorization shall specify the compensation, if any, to be paid for said services." So, the authorization could be zero, pro bono, to less than general compensation for any staff attorney too. You said it would bankrupt the County if you had to go and hire special counsel---I'm not trying to be argumentative, I'm just saying that appears that there is a provision that allows for the hiring of special counsel if it's needed. It can be exercised, and it requires a two-thirds vote of the entire membership. So, there are some safeguards in there for hiring without cause, it appears. But, I could be wrong.
I also wanted to comment on two of the thoughts Casey had about appointments and separating out a Counsel within the Corporation Counsel for different purposes or reporting to different sectors of government, whether it's legislative or the Mayor's office. The concern I would have on that level is that it might further bifurcate issues, possibly. I'm not saying that would happen, I'm just saying it's possible, and then you might have an issue. With Levi's appointment, in your usual capacity, that does seem to create a separate entity for legislative or legal questions. But, it's also not a position that is entirely separate, and I don't think it's in the Charter. Nor, do I know right now, if it should be. I'll leave it at that.
The last thing I wanted to say is that I think Maui has some separation of attorneys. We talked about that at one point, I think.
MR. HOOKANO: Do you want me to take off my Charter Commission hat now? You're right; Honolulu and Maui both have something called the Office of Counsel Services. They serve the Legislative Branch, the County Councils, relating to the drafting of their bills and resolutions, their budget. But, like Lincoln said, the Office of Counsel Services for those two counties, they don't represent the Council in court. That falls on the Corporation Counsel, so legal representation, in that sense, all falls under the Corporation Counsel in those counties as well. It's not like the Council has their own attorney to represent them in front of boards and commissions and in court. It's separate, but it's not entirely separate in that sense. The Corporation Counsel is still the official attorney for the whole County anyway.
MR. GOODENOW: Ken Goodenow, County Clerk. We have a policy whereby if Corporation Counsel issues something in writing, we are not going to contradict that. We take that as advice from our lawyers, and we're sticking to that. But, of course, a lot of times there isn't something, and in the process of formulating legislation, Levi does a lot of work for us. Most of the time they're in agreement, so there isn't a problem. When we talked about---at the last meeting---the difference between what is policy, for example, separation of powers. Sometimes it is beneficial to have one person who is going to make the call, because they are going to be representing the County in court. If you have a position where you have a difference, your lawyer is going to have to tell you what the proper advice is. If you bifurcated it too much, you would have some kind of a no-win end game, and would go to a judge every time.
MS. KAWAUCHI: Excuse me, maybe it does go back to the fact that as officers of the County, you serve the public.
MR. GOODENOW: That's right, and we are one County. We may have branches, but you don't want to lose sight too, that we are one entity, and he is the lawyer for the entity. In fact, if he thought that the entity was being somehow wronged, that is going to take priority for him. Those are just my comments.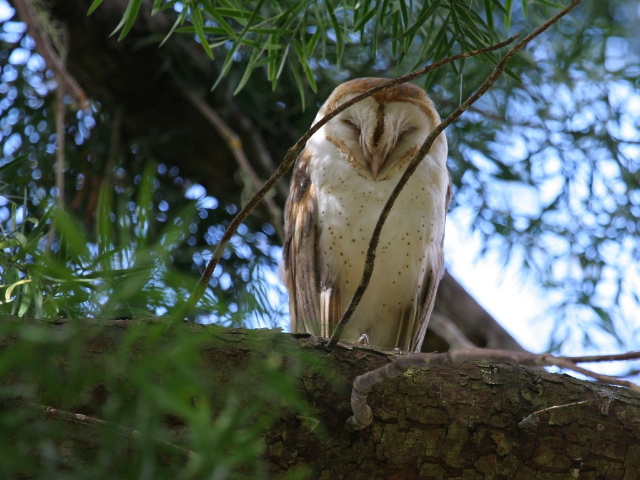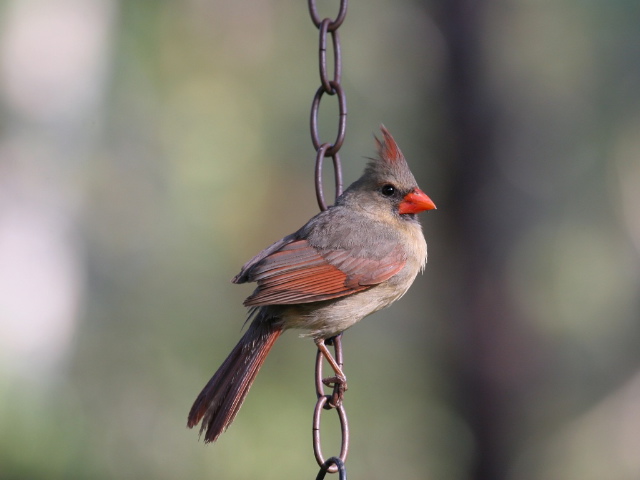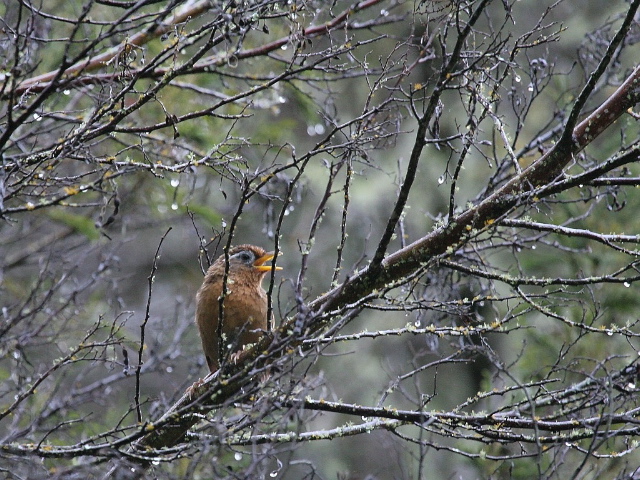 ^A melodious thrush and some other residents from Waimea