LIVE STREAM BROADCAST of County Council Meeting 8/5 (10 A.M.) RE: "Coup" Reinstatement: Why Sunshine Law Important
Submitted by margaretwille on Tue, 08/04/2009 - 9:13pm
Attend Council hearing 8/5 at 10 a.m. Hilo Councilroom Ben Franklin building, or by videoconference from Kona or Waimea council offices. (and if you can not attend, tune to my August 3rd blogsite "LIVE STREAM BROADCASTof Council Hearings......" to watch this history in the making regarding the proposed Resolution #218-09 (to reinstate the "Coup" reorganization, and oust Yagong, Ford, and Hoffmann. TO HEAR AND BE HEARD – that is the public's quintessential right as codified in the Sunshine Law. And if you every wonder whether this right is important, consider the hard fought effort made to pass the Sunshine Law, the important policy and intent being spelled out in the law itself:
"In a democracy, the people are vested with
the ultimate decision-making power. Government
agencies exist to aid the people in the formation
and conduct of public policy. Opening up the
government's processes to public scrutiny and
participation is the only viable and reasonable
method of protecting the public interest."
Quoted from Sunshine Law HRS§92F-2 "Purposes; Rules of construction"
Insist on more transparency and accountability. Don't acquiesce to Yoshimoto's "time to move on" mantra – as if violations of Sunshine Law were "no biggie".
ZZZZZZZZZZZZZZZZZZZZZZZZZZZZZZZZZZZZZZZZZZZZZZZZZZZZZZZZZZZZZZZZZZZZZZZZZZZZZZZZZZZZZZZZZZZZZZZZZZZZ
Here is my more detailed discussion of the proposed Resolution # 218-09 that i posted in July 31 blog:
The "Coup"-ers are seeking to reinstate the Coup reorganization leadership at the August 5th County Council meeting by way of Proposed Resolution #218-09. (Hilo at Ben Franklin Building Council Room": 10 a.m.) Public testimony encouraged THIS IS HISTORY IN THE MAKING, BE THERE AND BE HEARD! Skip to below if you don't want to read the "QUICK RECAP":
[QUICK RECAP: In case you have not been following this Anti-Sunshine Law Drama: Chair Yoshimoto with the help of two freshman Councilman orchestrated a reorganization of the Council by way of closed door meetings and communications generally believed to be in violation of the "open meeting" provision of the Sunshine Law. Although Yoshimoto was warned that the way he was handling this could be in violation of these Laws, on June 16th he and the others went ahead with the reorganization resolutions, and they passed the Council. Thereafter West Hawaii Today newspaper filed suit about this apparent flagrant violation of the Sunshine Law, and requested an temporary restraining order. Then on June 22, the Council voted to reconsider and rescind these possibly voidable Resolutions. Later that same day, in Judge Ibarra's Court, Corporation Counsel Lincoln Ashida indicated Council was planning to vote to rescind the possibly illegal reorganization. The Court thereafter accommodated the Council and delayed starting the temporary restraining order until end of thd day on August 6. But heck, by then the "Coup"-ers are planning to simply redo the possibly illegal Resolutions.]
Here is proposed Resolution #218-09 on Council's August 5th agenda:
:
"Designates the County Council's Vice Chair and the Chairs and Vice Chairs of the
County Council's Standing Committees as follows:..." (the following summarizes
the remainder of this agenda item)
Public Works and Intergovernmental Relations Committee
Chair (C ) Guy Enriques, Vice Chair (VC) Kelly Greenwell
Planning Committee:
C: Donald Ikeda, VC: Enriques
Finance Committee:
C: Dennis Onishi, VC: Ikeda
Food and Energy Sustainability:
C: Brenda Ford, VC: Pete Hoffmann
Public Safety/Parks and Rec:
C: Dominic Yagong, VC: Onishi
Environmental Management:
C: Kelly Greenwell, VC: Brenda Ford
Human Services and Economic Development:
C: Emily Naeole, VC: Yahong
(Rescinds Resolution Numbers 02-09, 05-09, 07-09, 08-09, 08-09,09-09, 10-09, 11-09, 200-09, 201-09, and 217-09)
XXXXXXXXXXXXXXXXXXXXXXXXXXXXXXXXXXXXXXXXXXXXXXXXXXXXXXXXXXXXXXXXXXXXXXXXXXX
XXXXXXXXXXXXXXXXXXXXXXXXXXXXXXXXXXXXXXXXXXXXXXXXXXXXXXXXXXXXXXXXXXXXXXXXXXX
MW Comments:
Resolution 200-09 was the reso to remove Hoffmann from vice chair of Council (replace him with Emily Naeole);
Resolution 201-09 was the resolution to remove Ford and Yagong from chairmanship of Public Works and Finance (replace with Enriques and Ohishi, respectively)
Resolution 217-09 is the Resolution to be heard on Tuesday August 4 Special Meeting in Hilo of Council to Rescind the Above Resolutions: 200 -09 and 201-09 [AND YES THAT RESOLUTION PASSED]
Note in the Title to this the Council's 8/5 Agenda (as published) for Proposed Resolution #218 –it states "Designates County Council Vice Chair.....": but the text of the agenda item does not mention the position of Council Vice Chair. The Reso itself does however include making her Vice Chair of the Council...
Public Testimony on Resolutions is scheduled at 10 a.m. The Council Schedule also provides for public testimony at 9 a.m. for "other business" . I am not sure what that means--but may be to have testimony on resolutions and ordinances that were heard following the June 16th council reorganization and which may therefore be voidable by the Court.
In my opinion......: At the TRO hearing before Judge Ibarra, Corporation Counsel Lincoln Ashida told the Court that those involved take the allegations of the potential violations of the Sunshine Law very seriously. My response is: they could not take these allegations and the implications thereof very seriously if they believe it appropriate to immediately reinstate the "coup" leadership that were achieved by way of apparent violations of the Sunshine Laws "Open Meeting" requirements [rather than first waiting for the Court to hear this case--scheduled for August 26th]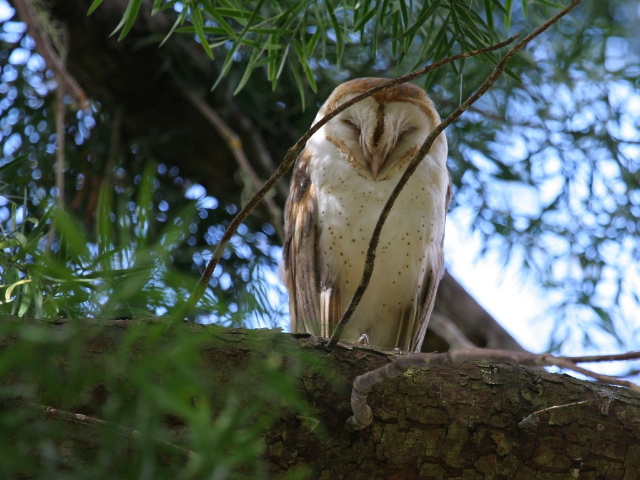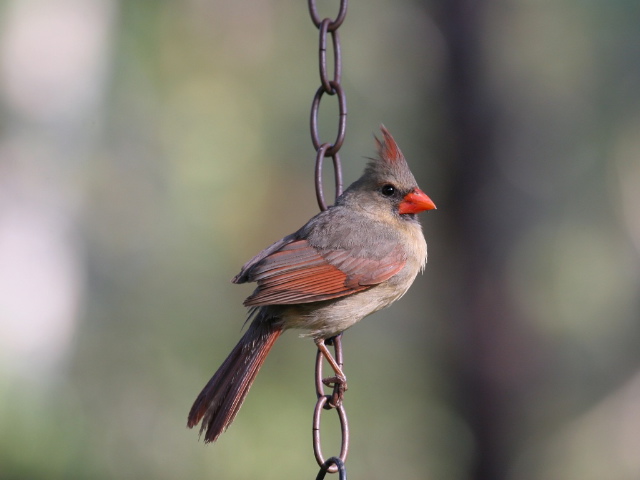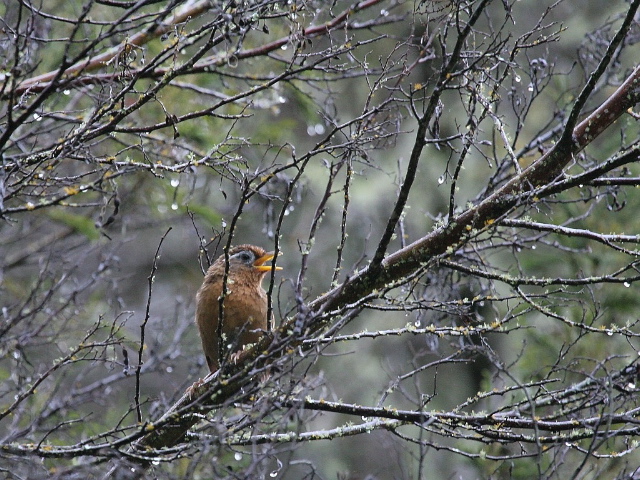 ^A melodious thrush and some other residents from Waimea