Some Light on the Middle East Horizon?
Submitted by margaretwille on Wed, 08/19/2009 - 10:57pm
Last night, while sitting in a seafood restaurant in the heart of Bangkok Thailand, I practiced my broken Thai and chatted with some locals about the dangers of a swine flu pandemic. (My brother Gene McCain, formerly of Waimea, lives here in Thailand.)
I then turned to read "The Nation" (8/19), my favorite English language Thai newspaper. I noticed two seemingly unrelated articles about matters that, in my mind, might be linked in terms of the US led Middle East peace efforts.
One article, by the Associated Press out of Jerusalem and titled "Israel Halts new West Bank Projects, Officials Say", explains that new Israeli settlement construction in the West Bank had been stopped by way of an unannounced decision by Prime Minister Netanyahu, Definse Minister Rhud Barak, and Housing Minister Ariel Atlas. [Obtaining Israeli's agreement to halt further settlements on occupied territory has been US Envoy Mitchell's key pre-condition of Israel to enter into substantive peace discussions with the Palestinians.]
The other article that caught my attention is by Agence France-Presse and titled "Iran 'ready for unconditional nuclear talks' ". In this article a top Iranian nuclear official is quoted as committing to hold talks "without preconditions" concerning its nuclear build-up. [Russia is currently assisting Iran to build its first nuclear power station, and many in the International Community fear this nuclear build up may also be advancing military projects. In response to this fear, neighboring Israel has been chomping at the bit to bomb Iran's nuclear installation(s). President Obama, with the help of Envoy George Mitchell and as well as European leaders, opposes Israel's plan to strike Iran.]
So based on these two news reports, here is my guess as to what happened (oversimplified of course):
US Envoy Mitchell to Israeli Prime Minister Netanhayu : We can't start meaningful peace talks if you keep building more settlements in occupied territory – land the Palestinians believe is rightfully theirs (and under UN treaty?)--because this feels to them as if you are still invading, and therefore no good will on your part.
Netanyahu to Mitchell: Well we are busy preparing to strike Iran and so for practical purposes prefer to keep talks with the Palestinians on the back burner for now.
Mitchell: But for any lasting peace in the Middle East you must achieve a settlement of the Palestinian people – you gotta understand where they are coming from – given the history of the Jewish people. Without a peace accord with the Palestinians, no Arab country will ever accept Israel as a legitimate state. So far this year I have made seven trips here, and I don't like to travel, so if you want my help, cut to the chase and no more build out – just do it, without the if, ands, or buts.
Netanyahu – Again, our immediate concern is if there is even a 1% chance that Iran will be able to build a nuclear weapon in the next 5 years, we are going in for the strike.
Mitchell: Don't you see that in the long run it just isn't going to work going around bombing other counties because they may acquire or build nuclear weapons? imperialistic policies just aren't the answer any more.
Netanyahu: Not sure I agree with you on that one. (And either would Dick Cheney) If we do this strike – it will give us a good 3-5 years to not worry about a nuclear Iran.
Mitchell: Well if Iran would agree to "unconditional" talks would you be willing to abort your plan to bomb Iran and put a hold on building more West Bank settlements?
Netanyahu : Let me think. Well the talks would have to be "unconditional" and I mean "unconditional". I suppose so, if you think you can pull that off immediately ... cause otherwise we are bombing in September. There's a big meeting in September and I don't want to wait until after that meeting.
Mitchell: Okay you have a deal, but let's keep this low key. And I agree with the time frame. My son starts school in September and I would like to be home then.
[So following this exchange Mideast Peace Envoy Mitchell gets Iran to agree to unconditional talks about its nuclear drive and Netanyahu stops the build out of Israeli settlements in occupied territory. And that is the rest of the story.... MAYBE.]
Expect Obama to bring Egyptian President Hosni Mubarak into these discussions now.....
MW: CLARIFICATION: THE ABOVE IS JUST MY RENDITION OF A CONVERSATION THAT COULD HAVE OCCURRED.
Regardless of how this progress was achieved, the next step hopefully is some nitty gritty peace talks involving a two state solution to the Israel – Palestinian conflict.
XXXXXXXXXXXXXXXXXXXXXXXXXXXXXXX
XXXXXXXXXXXXXXXXXXXXXXXXXXXXXXX
To read more about George Mitchell and the Mideast Peace efforts, read these previous posts.
--"Who is Harry Patch and Will Israel Bomb Iran" here.
-- "Language: The Word Empathy... George Mitchell..." here.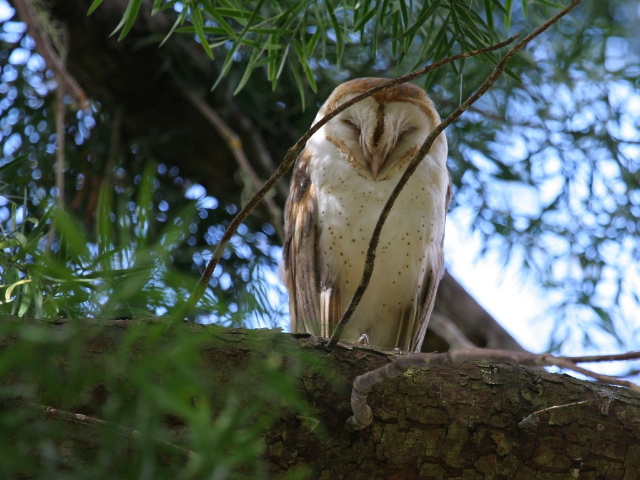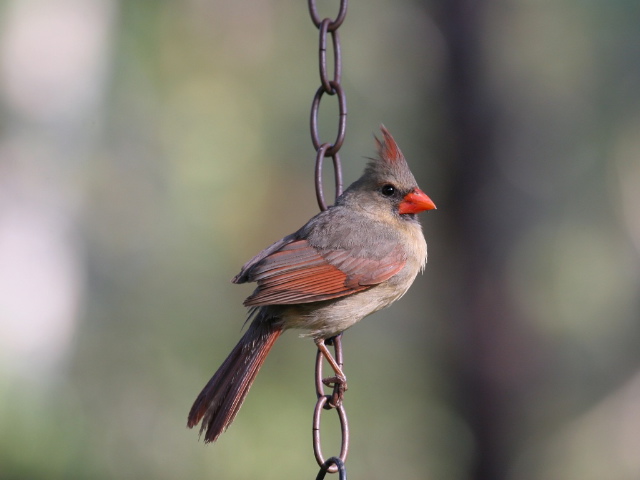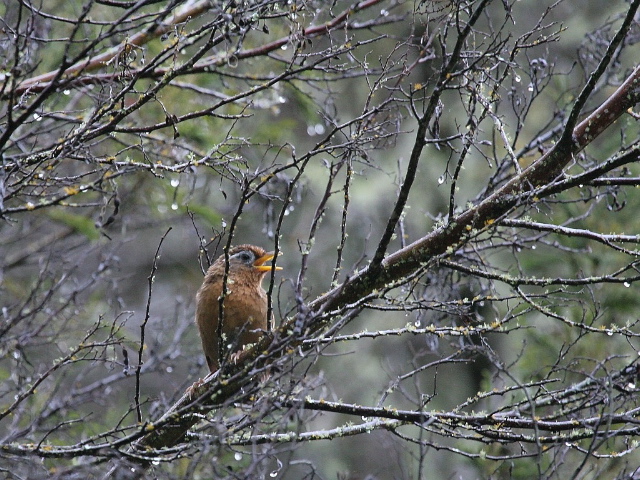 ^A melodious thrush and some other residents from Waimea