County Council Chairman J Yoshimoto turns 4/8 Council hearing into a sham. Check out 4/22 County Council Reso #120-09
Submitted by margaretwille on Sat, 04/18/2009 - 8:28pm
Now you don't have to be a lawyer to appreciate the bogus procedural ruling made by County Council Chairman J Yoshimoto in the context of the GMO "preemption" Resolution heard by the Council on April 8.
The context for this procedural ruling was somewhat complicated so I will give you a bit of background. Councilmember Pete Hoffmann introduced Resolution #81-09 which would support the Counties and the State's ability to regulate GMOs (genetically modified organisms). He explained that an immediate vote on this Resolution was imperative to have an impact on pending state legislation that would take away ("preempt") the Counties' and the State's ability to have any say one way or another on the use of GMOs. Chairman Yoshimoto however is opposed to Pete's Resolution. Instead he is supporting the pending State legislation HB1226. State bill HB1226 (HD1) would eliminate the possibility of the County ever having any say over what where or when GMOs are used in Hawaii County. Now despite his opposition to this Resolution one would expect that if a procedural ruling were required, he as Chair, and as a lawyer would adhere to the rule of law --versus bending legal principles to circumvent the possibility of a vote on this important issue. But, that is just what he did, and so you can be sure the "good old boy" way of doing business is alive and well on the County Council. So this is what happened:
During the discussion an insignificant typo was noted in the introductory "whereas" section of the bill. The sentence mentioned that in January 2008 Maui had just passed a similar bill opposing State Bill HB1226, but the correct date was January 2009. So the error was not even in the text of the bill and had nothing substantive to do with the content of the legislation. Someone started to make a motion to correct the typo.
But, oh no, says J Yoshimoto and his clerk Ken Goodenow, (who is also a lawyer) that particular change is so SUBSTANTIAL, we must surely defer this vote --you know as a matter of Sunshine Law -- cause we would not want the public to be misinformed. Members of the public sat there in shock, wondering if he was joking. No, he and his lawyer clerk assured the other Councilmembers this typo really changes the meaning. (Absurd conclusion) Clerk Ken Goodenow went so far as to say this ruling is consistent with past practice. (I can assure you that is not the case, unless Goodenow is talking about some other recent procedural ruling made by this Chair Yoshimoto).
There is more to come....this Wednesday the 22nd. I speculate as follows:
So moving on to this coming Wednesday's Council meeting: the Council will now have to rehear Resolution 81-09 (with typos corrected). And unless Yoshimoto has had an epiphany, he will vote against this bill, that is, so that the chemical companies never again have to worry that the County or the State may regulate the use of GMOs here in Hawaii. And at this same meeting he will carry his bogus procedural manuever a step further.
Chair Yoshimoto plans to also introduce Resolution 120-09 which proposes to completely delete the requirement to postpone a vote on any amended bill or resolution -- even if it is in fact changes the meaning of the proposed legislation.
I would hope a majority of the Council will not support this resolution 120-09. Obviously when there is actually a real substantive change, the Council should inform the public of that significant change in advance of when the vote occurs.
But let's watch and see how Yoshimoto explains his proposal. He may well try to twist the implications of the vote:
---If a negative vote he may claim this affirms his 4/8 call "by the chair" to postpone the GMO preemption bill (acting as if the typo were a substantive change).
---On the other hand if he can get a majority to vote for Resolution 120-09, he can claim that doing so is justified to allow for expedient review of any amended bill (and who cares what the Sunshine Law says).
Bottom line is that if Resolution #120-09 passes, the public interest will suffer, because bills could be substantively changed at the same Council meeting when the Council votes on that bill. So go the principles of transparency and accountability.
I could go on but I think you get my point ... "business as usual" as opposed to "the rule of law" is alive and well again on the County Council. It all sounds funny, but it is not. Really this event is a sad example of how those in power seek to amass more power. J Yoshimoto and others are establishing a pattern acting to take away power from the people and the local communities and amass that power among the "choosen" few (well it is more expedient to avoid public input). Read about another example of Yoshimoto and friends seeking to gut important legislation passed when Pete Hoffmann was Council Chair. See Blog below entitled: "4/13/09 County Council Passes Resolution urging passage of HB345 to gut the County of Hawaii Fair Election Pilot Project: SHAME".
The following WHT 4/18/09 article is about J Yoshimoto's plan to introduce Resolution 120-09. Now you know the rest of the story.... and let's see what happens on Wednesday when his Resolution is introduced.
XXXXXXXXXXXXXXXXXXXXXXXXXXXXXXXXXXXXXXXXXXXXXXXXXXXXXXXXXXXXXXXXXXXXXXXXXXXXXXXX
COUNCIL WEIGHS SUNSHINE ISSUE AGAINST EXPEDIENCY
by Nancy Cook Lauer
West Hawaii Today
ncook-lauer@westhawaiitoday.com
Saturday, April 18, 2009 7:15 AM HST
HILO -- Expediency squares off against sunshine next week, when the Hawaii County Council decides whether to do away with a rule requiring that amended measures be held over to the next council meeting before being voted on.
The council rule acknowledges the state Sunshine Law that requires public notice of all measures coming before state and county governing bodies. But the council rule became an issue at the April 8 council meeting when correcting a typographical error in a whereas clause forced the council to hold over a controversial resolution.
The resolution, which also will be heard Wednesday at the council's meeting in Kona, opposes a bill in the state Legislature that preempts a county's home rule powers to regulate genetically modified organisms.
An error in the resolution said that Maui County had approved a similar resolution in 2008, when in fact the council had approved it in 2009. Council Chairman J Yoshimoto, Hilo, ruled that correcting that error substantially changed the meaning of the resolution, so the council had to wait until the next meeting before voting on it.
The council can suspend its rules with a super majority of six members, but with two members absent, the majority couldn't be reached at the last council meeting, so the measure had to be held over.
Yoshimoto said he sponsored the resolution changing the rules, 120-09, to give the council a chance to discuss it. He's not sure which way he stands on the issue, he said. He said the current rule was put in by a prior council to make sure the public knew in advance what was being voted on.
"The idea was if there was a substantial change, the public would have notice," Yoshimoto said. "I'm kind of on the fence on it. ... You can look at it both ways."
Vice Chairman Pete Hoffmann, Kohala, who was unable to get the majority to suspend the rules to move his anti-GMO resolution forward at the last meeting, said he understands why the rule is in place. Sometimes council members are in a hurry to get things moving, but it's important that the public has a chance to have input as well, he said.
"The idea is not to surprise people and change a significant portion without their having a chance to talk about it," Hoffmann said.
Hoffmann said he'd want to make sure the state Office of Information Practices doesn't "have heartburn about" any potential change.
OIP attorney Linden Joesting said Friday that her office doesn't get involved in specific rules of county councils. The main thing, she said, is that state laws requiring advance public notice of agenda items is adhered to. The extent of that is usually decided on a case-by-case basis.
"The Sunshine Law talks about agendas and quorum and notice of agendas," Joesting said. "The board is supposed to give public notice of what's going to be decided."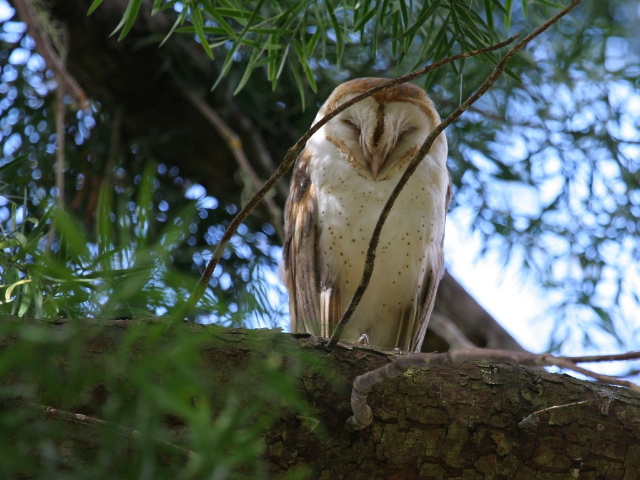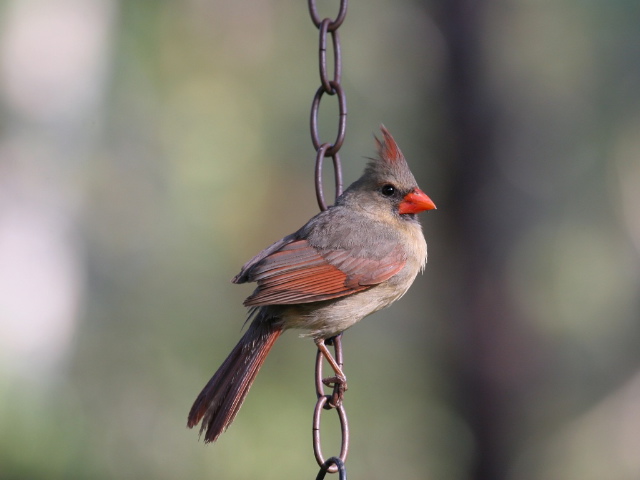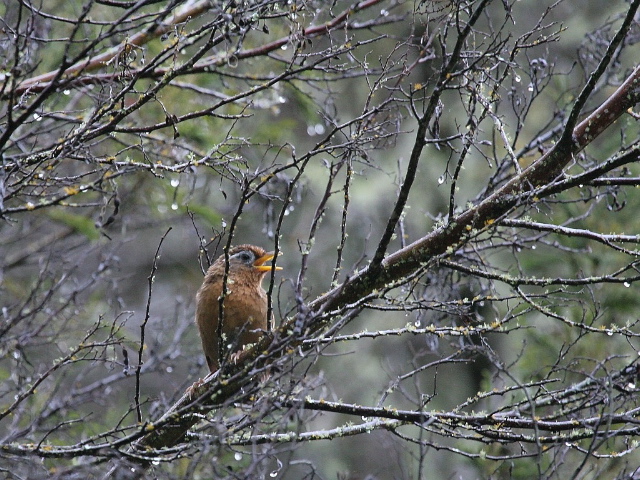 ^A melodious thrush and some other residents from Waimea