4/22 Cty Council Raids 2% Land Fund deposits: Council passes Amended bill 106-09 to suspend deposits to 2% legacy land fund
Submitted by margaretwille on Wed, 04/22/2009 - 10:31pm
As was expected, Pete Hoffmann's amended version of Bill 106-09 received a favorable vote from a majority of the Council members. The amended bill will suspend deposits for 2 years starting July 2009 (rather than as of January 2009)
Arguments on the side of suspending deposits to the fund included that 1): there is a large sum of money in the fund now and let's work on putting that to its best use over the next couple years while the suspension is in place; all programs are taking a hit during this economic crisis and so the 2% fund should not be exempt from sharing in the sacrifice; Pete's amendment puts off the implementation date so that the amount available as of June 2009 will be up by at least 2 million; the economic forecast is getting worse not better so to forego this source would be irresponsible --especially given the uncertainly about whether the Counties will retain the Transient Accommodation Tax revenues (HB1744 would eliminate the portion of these revenues that now goes to the Counties--amounting to about an additional 18 million dollar loss to Hawaii County)
On the other side those who opposed suspending deposits to this fund were more far-sighted, seeing this fund as a small but important commitment to our children and their children. Yagong, Ford, and Greenwell described other sources of revenue that are available to provide for the budget short fall. They explained that making this choice to use the 2% fund, this simply lets the Administration off the hook for seeking another source of funding.
One of the more interesting philosophical points raised is whether the fact that this was a referendum passed measure and whether because of that the Council should not be so quick to grab these funds. For example when one makes a commitment to put a certain amount away every year for the children's college fund (and foreseeably over that period the economy will go up and down), when there is a downturn, does that undermine the previously made commitment? Or in this case, is the following a winning argument (as was pitched by several councilmembers, who said that they believed that if the referendum were to have been carried out today it probably would not have passed. An extrapolating to the analogy of the kid's college fund, would this argument justify raiding the fund deposits that had been committed in better economic times? Whereas at first this argument sounds good, I am not so sure. Even when times are rough, setting aside funds for the future -- for your children's future needs and their children's needs should be taken as a very last resort, not raided immediately. Saving for the future gives one hope and inspiration to make it though the rough times and hold high the principle that a mere allocation of 2% of revenues towards those future expenses is not only justified but sacrosanct. Certainly at least one would not commit to raid this fund for more than one year and motivate the family - here our County-Ohana - to find other ways to gather the money needed to pay next year's expenses. The Administration could for example impose on all new commercial developments a reasonable "fair share" impact fee. Don't forget that had Pete Hoffmann's Impact Fee bill passed a couple years ago,the County would have another major source of revenue and there would be no need to raid the 2% land fund.
On the other hand in an attempt to appreciate Mayor Kenoi's imminent financial dilemma (in view of the continued possibility that the Counties may lose an additional 20 million in Transient Accommodation Tax revenues), were I having to vote on this bill, I would agree to Pete's amendment FOR ONE YEAR not two, provided at the same time a long term bond of some 50 million were approved and these these annual deposits would be used to pay the annual amounts due to pay off the bond. (Hence these funds would not longer be available to be diverted.)
It is sad when the ineptitude and lack of foresight of some (e.g. those who previously opposed the impact fee bill for commercial businesses), then cry poverty and we must raid our kid's legacy fund to balance the budget. Let us watch and see what the Council members have to say when an impact fee is again introduced.
For more information on the 4/22/09 Council discussion on this issue and on other bills and resolutions see Tiffany Edwards' website: http://www.bigislandchronicle.com/?p=3959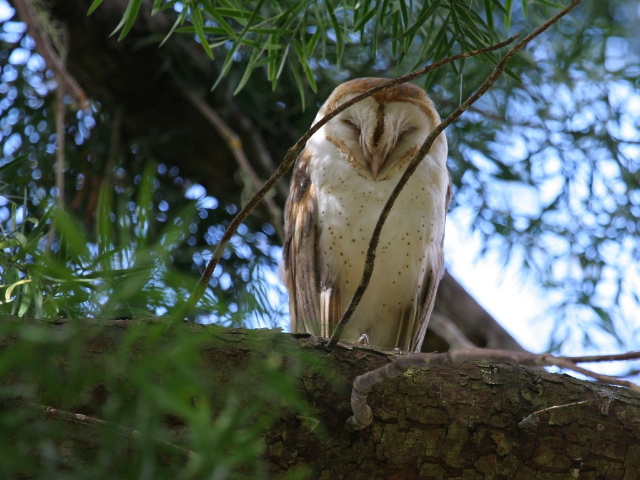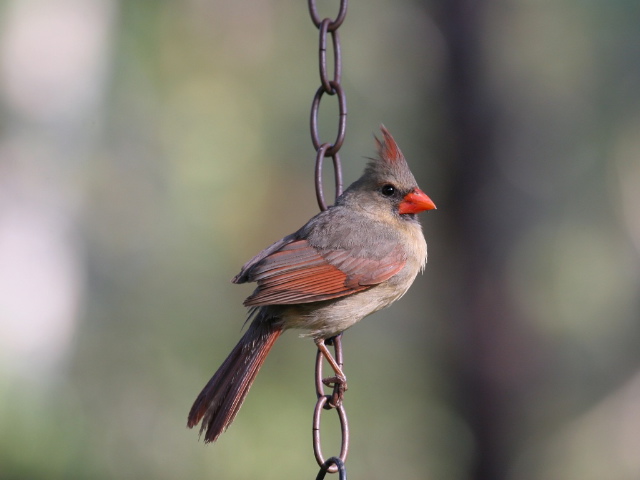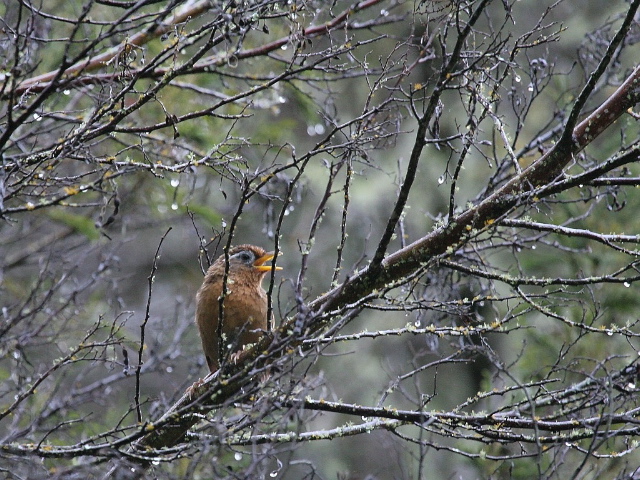 ^A melodious thrush and some other residents from Waimea