For fun I discuss why Aaron Stene ( Kona Blog) and I disagreed about Lingle's veto of the various revenue bills;see his 5/8 blog
Submitted by margaretwille on Fri, 05/08/2009 - 10:14pm
5/8: Today in his "THE KONA BLOG" Aaron Steve indicated his support for Lingle's vetos of the various tax revenue bills. But I supported the Legislature's override of those vetos. Now my friend Aaron Stene and I generally share the same concerns and goals and so it is interesting for me to observe why my views diverged from his in supporting or opposing various votes and vetos. For any who are interested here is my explanation:
To start with both Aaron and I agree there are ways to balance the budget and pursue prosperity without adding to the tax burden of any constituency. Therefore I testified to the Senate Ways and Means Committee about many ways to generate new revenue rather than having to cut programs or increase taxes. For example, I espoused a number of direct and indirect revenue generating measures. (An indirect revenue generating measure is legislation or a program that is not specifically a "revenue" measure, but will result in significant revenue. For example passage of the "civil union" bill – which, if passed now --before many other states do so-- would translate into a "civil union wedding and honeymoon boom in this state.) However when the choice came down to a vote in the Senate Committee between the various versions of the revenue bills, the choices were
1) either cut various programs to some extent and add some tax to those at the highest income levels tax versus completely gut valuable programs; and,
2) take the Counties TAT revenues (leaving the Counties will a 100 million dollar shortfall in the Counties' budgets) versus increase the TAT tax over the next two years by a small, but yes meaningful, amount. (I think, the first year this increase would amount to an extra dollar of tax on a $100 . bill and in the second year an extra $3 on a $150. bill). Therefore given the way the bills were then drafted I favored the version with both reductions in program revenues and with some carefully crafted tax increases. It is important to keep in mind there were no increases in income taxes for individuals and entities earning below $150,000.; and very importantly there were no increases in the general excise tax rate. I also don't make much of any tax adjustments legislated for future years because the Legislature can always make changes in the next legislative session. (So let's brainstorm ways to improve our economy such that the planned second increase in the TAT is rescinded before that second increment is scheduled to occur.
Aaron and I also both agree in "shared sacrific" to address the current economic crisis, including concessions from the unions. In this regard, my focus is on those concessions that would not likely harm productivity, such as cuts to overtime using flexi-time and eliminating banking of sick and vacation time, and possible changes in "bumping" policies, rather than propposals of reducing pay or furloughs. I believe that furloughs, meaning forced time off or work without pay, is generally counter productive to the overall economy. I also know there are many government workers who are already doing the work for more than one position – because of an already reduced workforce, and therefore furloughing these workers will in many instances reduce the services we need to maintain a level of acceptable productivity. What particularly concerned me was that the unions were willing and wanting to negotiate and approached those involved with a sense of shared sacrifice (this is at least true on the Big Island). However, Lingle suspended all negotiations while she worked to get the Mayors on board with the specific cuts she wanted from the unions (particularly cuts in pay/furloughs and reduced medical insurance). She also calculated that if she held off the union negotiations, this would provide her with a good platform to rally the public against the unions and therefore weaken the unions' overall ability to negotiate. Keep in mind the union negotiations will go on, and it is appropriate that various benefits be reduced, but I am not privy to the various relevant concerns of the unions or of the State and County administrations.
In sum, I agree with Aaron's general opposition to raising taxes, that is because there were other ways to raise revenue but disagree with his support for Lingle's black and white approach of no new taxes for the wealthy and make up the difference through cuts in union benefits and furloughs. I also believe that both Legislature and Lingle, as "adults", should have been able to out a compromise and not get into veto – override theatrics. For more on that point see my 5/7 margaretwille.com blog: "The Final Act of the State Budget Drama . . . . and how it Should Conclude" .
So now, for what it is worth, you can understand why, though on the"big picture" I agree with Aaron, when it came down to the actual votes and vetos, my views differed from his.
Anyway I always appreciate Aaron's views and he sure does an amazing job of covering many important issues of the day. I should also mention that he is great about keeping others of us bloggers informed of what is going on in our various areas of interest, even when he knows we have differing views from his own. So thanks to you Aaron Stene and your Kona Blog.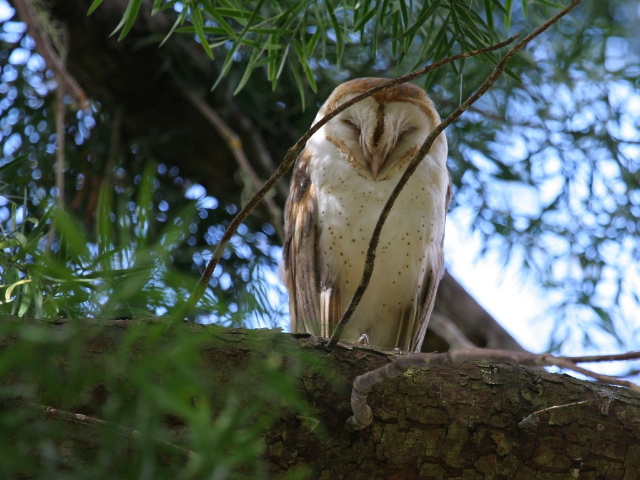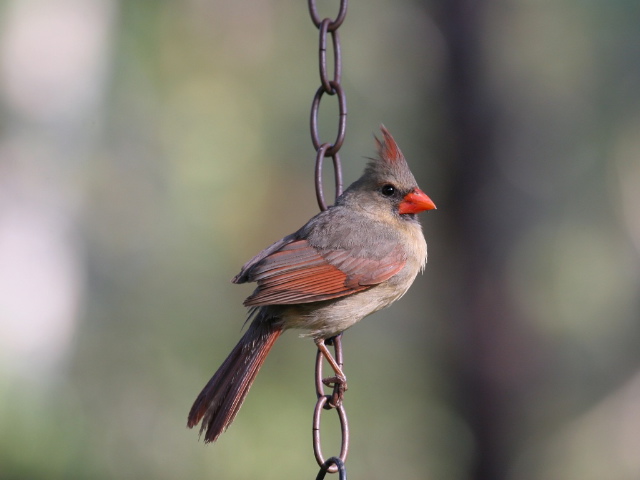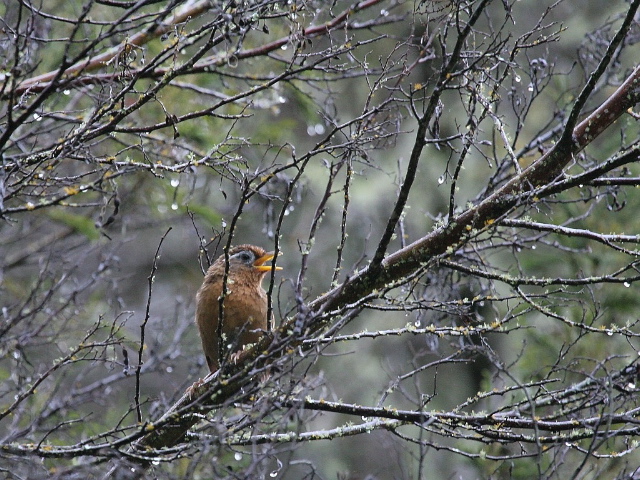 ^A melodious thrush and some other residents from Waimea