Citizen Lawsuit Filed to Stop Aquatic Poisoning of Big Island Mangroves
Submitted by margaretwille on Tue, 02/23/2010 - 12:02pm
Following the Katrina disaster, I visited New Orleans and saw first hand the destruction that followed. While there I read numerous reports indicating how the removal of mangroves and wetlands along the coast, vastly exacerbated the destructive force of the storm. (My daughter was doing a report about some community efforts to rebuild affected communities). One of my revelations was – how important it is to protect these "transitional areas" including wetlands and mangrove swamps -- not just as a buffer to storms and the rising sea level due to global warming, but also in terms of the overall ecology of the shore land area (for example mangroves absorb toxins).
Given our coastal vulnerabilities, one would think we here in Hawaii would learn from the Katrina experience. For this reason I was shocked to learn of a government – private partnership effort to eradicate mangroves around this island in part based on the cockamamie excuse that mangroves are not native. [This same "its not native" argument was also used to justify the County's plan to cut down the historic banyans on Banyan Drive. See my previous blog on this subject HERE.]
And yet no Environmental Assessment was carried out prior to initiating this mass poisoning of the mangroves? Which means no public comment period to question this plan? Attached below is the Court Complaint filed by private citizen Sydney Singer of Pahoa. He is certainly very concerned about this aquatic poisoning of these Big Island mangroves.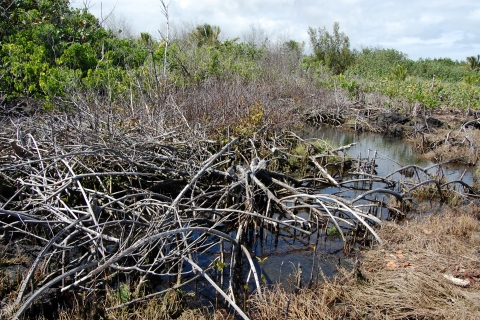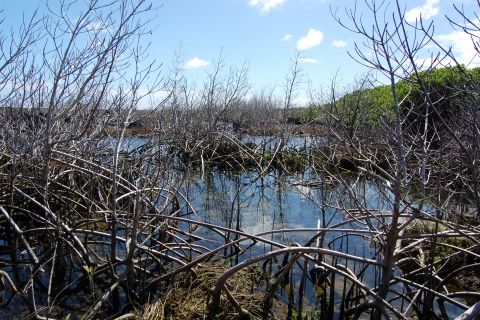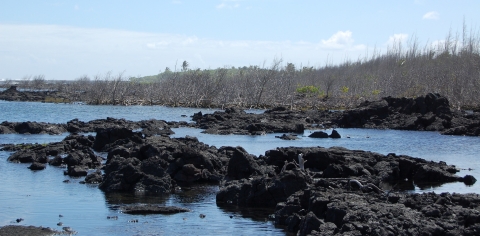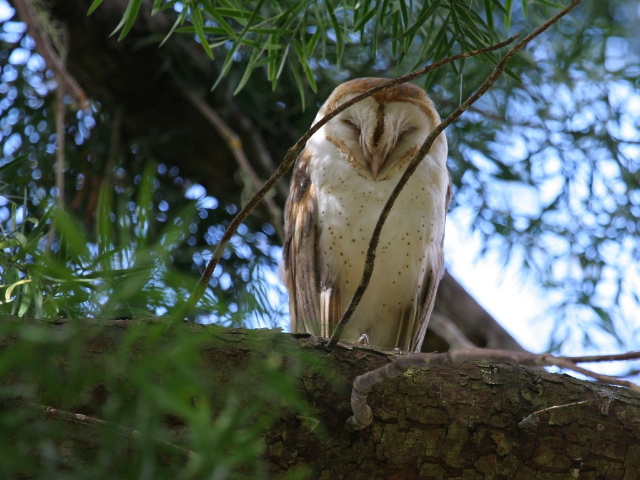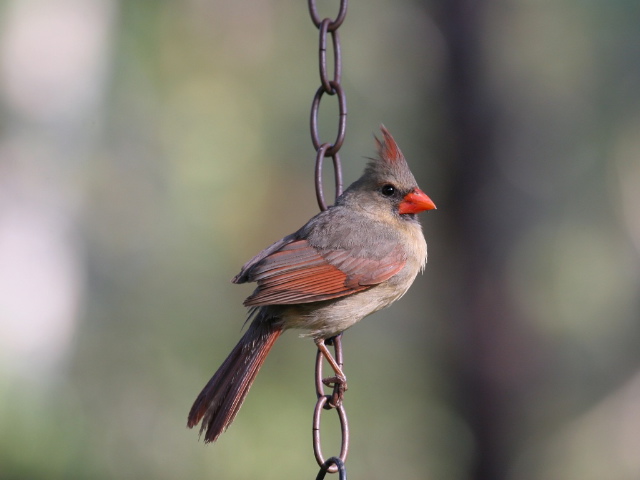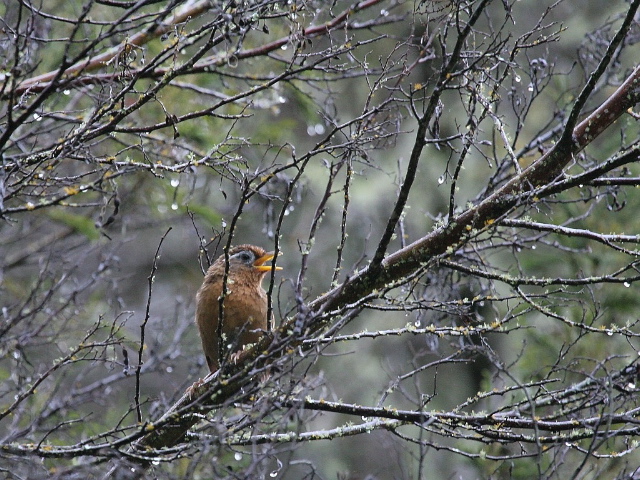 ^A melodious thrush and some other residents from Waimea