WINNERS AND LOSERS IN BUDGET DRAMA: WHAT SHOULD HAPPEN NEXT: Together Brainstorm Ways to Improve Economy
Submitted by margaretwille on Sat, 05/09/2009 - 8:53pm
Here is a brief run down of the wins and losses in the state budget drama: and below is a list of suggestions of ways our state leaders should now come together to brainstorm ways to increase state revenues so that next year we are not again confronted with having to balance the budget by eliminating valuable programs and services.
GOVERNOR LINGLE:
Lost budget battle (her vetos overridden), but won rhetoric media game against the Legislature and the Unions (with her catchy "anti-taxes" and "anti fat union workers" sound bites): Given that winning the rhetoric game seemed more important to her, we can surmise she has further political aspirations. Lingle also lost her effort to pit the unions and the mayors against each other; and also lost in her effort to pit the mayors and the Legislature against each other. [In other words threatening the Mayors that if they did not join her effort to gut the unions –e.g. to force the unions to forfeit 278 million in state and county employee pay/benefits; and threatening the Mayors to stick with her against the Legislature – when she anticipated the final form of HB1744 would include taking the Counties TAT funds starting this year.]
STATE LEGISLATURE: Won budget battle (successfully overrode Governor's vetos); Lost the rhetoric media battle: In fact there really wasn't any media battle since there wasn't so much as a peep out of Legislators explaining their position. Finally in Today's Honolulu Advertiser, there is an intelligent comment from Senate President Hanabusa:
http://www.honoluluadvertiser.com/article/20090509/NEWS02/905090351 and see Ian Lind's blog on this point and the failure of the media to explain what the budget debate was all about:
http://ilind.net/2009/05/09/saturday-2a-1997-attorney-general-opinion-re... and see my many blogs below about the underlying politics in the state house budget drama.
MAYORS: Partial Win: For this year won the TAT revenue battle --state legislators backed off on taking the County's portion of the TAT revenues for the 2009-2010 budget; but HB1744 as passed takes these critically needed revenues away from the Counties starting in July 2010 [We gotta change that raid on the Counties before July 2010 –to be sure!]; Win in terms of not allowing the Governor to pit the Mayors (the Counties) against the unions. Had the Senate not amended the House version of the TAT bill -HB1744, the Governor would have likely won her game plan to force the Mayors into submission to join her band standing against the unions in order to retain their TAT revenues (recall she said "stick with me" (meaning she would veto any bill taking away the Counties TAT funds, so long as the Mayors join her frontal attack on the union contracts).
UNIONS (STATE AND COUNTY WORKERS): Union contract terms still to be negotiated – so that is still undecided; Partial win in that Governor Lingle was not able to force a "voluntary" furlough program on the Unions, and in that the Legislature did not cave into Lingle's vetos (with her promise to make the unions take a 278 million dollar cut in pay and benefits so as to ). See Ian Lind's blog on this point: http://ilind.net/2009/05/09/saturday-2a-1997-attorney-general-opinion-re...
TAXPAYERS
1. Wealthiest Taxpayers –top 2.6% of taxpayers: Lost-with a tax rate increase for earnings over $150,000. (joint income over $300,000.);
2. The rest of us Taxpayers -Won—no increase in tax rates for earnings under $150,000, and no increase in the general excise tax; and Counties keep the TAT revenues (at least for this year). Therefore Counties will not raise property tax rates.
WHAT SHOULD HAPPEN NEXT –THAT IS, IF THE ABOVE PLAYERS WERE WILLING TO ACT LIKE ADULTS INSTEAD OF LIKE TODDLERS IN A SANDBOX THROWING SAND AT EACH OTHER:It is time to set aside differences and gather together to brainstorm ideas as to how to raise revenues rather than next year again cutting valuable programs. Here are some ideas to consider (for the most part this is copied from my 4.29.09 Blog "LEGITIMATE VERSUS ILLEGITIMATE LEGISLATIVE OPPORTUNITIES DURING A BUDGET CRISIS: Increasing Revenue versus Cutting Costs":
1. INSTITUTE REVENUE GENERATING INITIATIVES, that is, programs that will not cost the State or Counties anything, but will bring in needed revenue, for example 
a.) legalize Civil Unions which would result in an immediate "civil union wedding/honeymoon" Hawaii tourism boom;
 b) enact reasonable malpractice award caps to help keep medical costs down ; c.) authorize some limited form of gaming (non-casino gambling) such as high stakes bingo – with social and environmental requirements: Perhaps lease the Superferry and anchor it off island as the site for these operations. And by doing so, thereby decrease the likelihood that the Superferry owners will bring a lawsuit against the State for breach of whatever agreements were signed in the past); --but do not allow more socially destructive forms of casino gambling;

e.) implement international peace initiatives: for example start peace camps on Hawaii island and invite participants from around the world, including from the middle east; 
f.) require that the military pay fairly for use of our land and precious resources, in other words, no more $1. leases of government land;
 g.) require that the military provide more infrastructure support for example require that the military to build a light rail from Kawaihae to Hilo which would allow for access to military sites. Note when military needs to use, public use could be restricted. There could also be an off-shoot to the airport; h.) put together a digest of all of the many grants available to the state, counties, non-profit organizations, and private non-governmental entities; Contact entities that might qualify for the grants and assist them in obtaining the funds (see how these programs can supplement the services offered by the state and counties and reduce government costs to provide needed services; 
i.) institute across the board volunteer services in each government department to supplement current operations -- including a mentoring program in all schools; start community gardens at each school.
2. ENACT MORE FARSIGHTED REVENUE TAX PROGRAMS:
 a.) decrease preferential tax credits that do not work long term--and most do not work; b.) pass a tax on the rezoning of agricultural land – hey we are supposed to be preserving this land anyway per our State and County General Plans: keep in mind that rezoning is just a paperwork reclassification of property that does not require the property be developed within a particular time: (why should some out-of state party reap all of the increased value at the expense of current resident taxpayers);
 c.) enact inheritance tax for high end estates (had this been done before the billion dollar Campbell estate was distributed, the State would not be in such a financial pickle – but hey, guess we did not want to offend our Campbell family cronies; 
d.) eliminate child credit income tax exemptions: in fact if anything there should be additional taxes imposed for each child: we are not in an age when encouraging parents to have more children is socially good, in fact, in the context of the increasing peril of our planet from global warming, overpopulation is the single most harmful phenomena that must be addressed.
 e.) re-evaluate how the determination is made as to who qualifies for benefits as an "employee"; in fact get rid of the "employee" versus "contractor" distinction and get rid of the arbitrary 20 hour a week rule – thereby increasing greatly the number of business owners who pay into these funds (including for health benefits); at the same time stream line how these taxes and benefits are paid so that the burden is on the government entity to disburse a single calculation payment -- rather than businesses having to make the many calculations and payments and reports. For example, require that any business hiring someone to work at its location, or at its direction wherever located, would owe towards this fund regardless of how many hours the person works or whether he uses his own tools;
 f.) enact fair impact fees for all developments to counter the development's impact on public facilities and infrastructure; g.) require that developers pay a reasonable fee for the engineering and planning services that are provided when subdivisions, planned unit developments and commercial or industrial facilities are proposed..
3. REDUCE STATE AND COUNTY LABOR COSTS WITHOUT GUTTING LABOR CONTRACTS 
a.) stop talking "hiring freeze" and "unfunded current positions" and instead use this time to re-evaluate what positions are really needed and what are not, and act accordingly; 
b.) furloughing: start with voluntary furloughs by work units before considering whether mandatory furloughs may be required at some future date; 
c.) work with the unions as much as possible and target excesses – replace overtime with flexi-time schedules; eliminate payments for unused vacation or sick time; get rid of any "bumping" policies that are anti-productive (e.g. where those less qualified can "bump" a position based on seniority (seniority yes but only if equally qualified);
 d.) cutting jobs is the least advantageous, given the amount of unemployment and other benefits that would still have to be paid –and the loss of those services for the public; if some job needs to be cut, provide training for that employee so they can relocated;
 e.) designate locations of jobs, so that the employee must stay at that same location for some period of time (so that they are not hired in one located and then as soon as opening some place else, they can be transferred to the other location.
4. SUSTAINABILITY EVALUATION: FOCUS ON LONG TERM PROSPERITY NOT JUST (SHORT TERM ECONOMIC DEVELOPMENT:
 Systematically take a look at each business segment and evaluate based on principles of sustainability and (Hawaii) self-sufficiency. Start with tourism: Confront the changing face of tourism, which is no longer primarily a two dimensional "sightseeing" phenomena. Traveling just to "sightsee" is generally no longer sufficient justification to spend limited income: "tourism" needs to provide multifaceted experiences: emphasize wellness educational and volunteer components, especially nature based objectives: eco-tourism, agri-tourism, fitness tourism (such as running, biking, and hiking) and adventure tourism generally. These are the segments of the tourist industry that are currently outperforming other segments. therefore put money into assets that make these objectives more possible e.g. a bike trail all around Hawaii island, and ALSO design mini-circuit trails and bike paths mini-circuits (e.g. from the Kohala resorts to Kawaihae to Hawi to Waimea -along Mountain Road- and then back to resorts). Note that most counties invest funds into areas that attract tourism, but instead what is more often the tourism plan in Hawaii is to travel to the other Counties to encourage "tourism" from there: that approach is far less successful; 
b.) change the zoning restrictions on agricultural lands to allow for low cost barracks- hostel housing (no stove or refrigerator in individual units);
b. promote business and educational conferences for all possible sectors, that combine education with daily tourism opportunities (conference programs should end by 2:30 pm): we need to be on the "cutting edge" of eco-tourism and sustainability efforts: shouldn't Hawaii be the top international eco-tourism site, rather than Laos?;
 c.) do a 'stay an extra (volunteer) day" program – as is the practice in Laos, and provide ecological and social volunteer opportunities for tourists who are willing to stay and extra day. (work with the airlines to promote and minimize added ticket costs for those who participate.
d. ask every resident to invite 3 or more non-residents to visit them this year and share your visitors with local restaurants, hotels and tourism enterprises; d.) promote tourism from Arab counties (where the big chunk of tourist dollars is to be found)
5. END THE "GOOD 'OL BOY" DEVELOPMENT APPROVAL PROCESS: Grow-up and handle development approvals consistent with the rules and not according to Hawaii's entrenched "good 'ol boy" way of doing business: development conditions should be more straightforward requirements of doing business, not loaded with ambiguous exceptions that more often delay the process; in the first instance proper procedures should be followed: if we can't figure this one out, then don't complain when the Courts do not accept the undue accommodation of a particular developer, such as occurred in the case of 1259 Oceansides –Hokulia case, or the Superferry fiasco. Not only is this practice unfair to us taxpayers (e.g. cost of lawsuits and delay or loss of infrastructure/public facilities), but it is also unfair to these developers – who are promised certain benefits and spend money based on those benefits and then lose out because they relied on those government promises that were not legally authorized.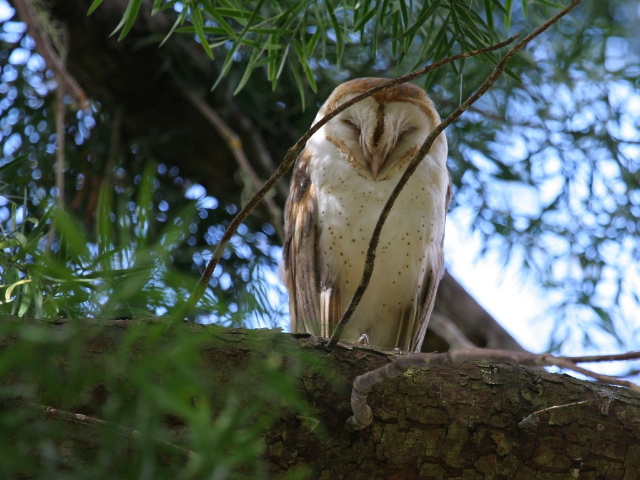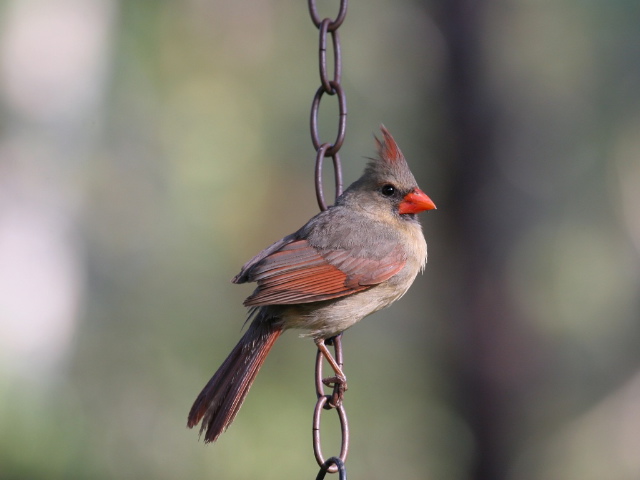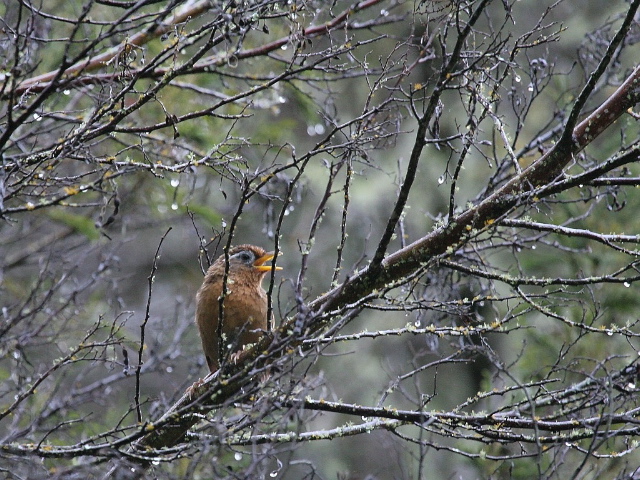 ^A melodious thrush and some other residents from Waimea