Newspapers versus Bloggers: Why the newspaper business is threatened by on-line bloggers
Submitted by margaretwille on Sun, 05/10/2009 - 9:42pm
May 5th was "World Freedom of the Press" Day, a day to discuss the importance of journalism and the role of journalists. Underscoring the important role of the news media, Secretary of State Hillary Clinton said "Independent print, broadcast, and online media outlets are more than sources of news and opinion. They also expose abuses of power, fight corruption, challenge assumptions, and provide constructive outlets for new ideas and dissent." [Can you guess already in what direction this commentary is going?]
On May 6th a US Senate hearing was held "The Future of Journalism" to discuss the collapse of the newspaper industry. At the hearing Industry spokespersons generally blamed on-line news outlets, especially blogsites, for this economic collapse: "Highend journalism is dying in America . . . . bloggers contribute little more than repetition, commentary and froth." testified David Simon, TV producer and former reporter for the Baltimore Sun. The Senate Subcommittee Chairman John Kerry queried "whether online journalism will sustain the values of professional journalism the way the newspaper industry has." [So what is the twist here?]
In my opinion the twist is: the reason these newspapers are failing is because they have failed to fulfill the function referenced in Clinton's above remark, to wit: "exposing abuses of power, fighting corruption, providing constructive outlets for new ideas and dissent," . So get real guys, for the most part status quo news media is all about opinions and attitudes, however those in control just aren't as honest about it—as your typical unruly blogger. Bottom line is that given the routine absence of much important information in most newspapers, some of us have sought through the internet to communicate ideas and information that is omitted by the monopolistic and oligopolistic (i.e. control by a few) newspaper businesses.
From my perspective, often the actual goal of newspaper owners seems to be to stifle timely access to events of significance, cater to those in power, and only minimally provide an outlet for new ideas and dissent. I will always wonder if, for example, some of us who seriously questioned the likelihood there were weapons of mass destruction located in Iraq, or were certain we would not be welcomed in Baghdad as liberators, or believed we should continue with the united approach of on-ground inspections, had been able to voice our opinions effectively on the internet, might our history have been different?
To bring this issue closer to home, how many of you read in Hawaii newspapers about the back scene budget wrangling between the state legislature, the Governor, the Mayors(counties), and the state/county employee unions? Did any newspaper report that when the neighboring isle mayors come to testify before they Senate Ways and Means Committee, they were given "one minute each" to speak, and explain why that could possibly have happened without one Senator objecting to that game plan? (They were testifying on pending bill HB1744 which would take away the Counties' portion of the Transient Accommodation Tax revenues – amounting to a total of about a 100 million dollar loss to the Counties in the coming year. During these budget debates did any of our newspaper journalists explain the chess game Lingle was playing by suspending union negotiations so she could grandstand her anti-union positions, and pitting the mayors against the unions? No. Instead you were spoon fed the same ol' superficial soap opera soundbites the Lingle Administration wanted the public to hear--such as her "no new taxes" mantra and how the overpaid unproductive government workers are to blame for the budget shortfall. Refer to Ian Lind's blog for more information on this lack of coverage by the Hawaii news media: http://ilind.net/2009/05/09/saturday-2a-1997-attorney-general-opinion-re...
The Newspaper industry is approaching the perceived threat of on-line news outlets with philosophic questions centered around the journalistic code of ethics --- as if those who control most newspapers and TV news broadcasts deliver unbiased news reports and truth versus bloggers who spout only opinions and attitudes without concern for facts and pertinent background information. Take that several steps further and next thing you know bloggers will be linked to the successes of Osama bin Laden, and labeled "terrorists". Just last November one member of Mayor Kim's administration treated some of members of the Big Island family of bloggers – as outcasts whose inquiries should certainly be avoided: "They [bloggers] are not journalists. They write what they think." For more information on this incident, SEE Damon Tucker's blog: http://damontucker.com/2009/03/16/the-big-island-press-club-has-selected...
What I like about blogsites, is that any one of any persuasion can disseminate information, and we can each find a few on-line bloggers that tend to look at the world in ways we find of interest – whether we agree or not with their opinion. We also often link folks to the various newspapers that cover related topics.
In this context of the various vehicles we have found to get the information currently lacking in most newspapers, think about the role "TV comedy" is playing in the world of news. Yes Saturday Night Live, the Colbert Report, and The Daily Show, are great because they are funny; but they also are some of the best alternative news sources available. Tina Fey was great as Sarah Palin, not just because of funny comments, but because she told the truth about this lop sided lady that sues polar bears. In like vein, consider the parrellel informational role played by "the trickster" in Native American societies or "the fool" in European courts – they were both able to speak the truth using the platform of jest.
So getting back to last week's Senate hearings on what to do about the decline of Rupert Murdock's and other newspapers, various absurd suggestions were made: such as give newspapers a non-profit tax status – like that of schools and churches, or exempt them from the anti-trust rules, so they can coalesce their power more effectively. If that happens, don't be surprised if a licensing program goes into effect managed by the newspaper industry, requiring all bloggers to hold various degrees in journalisms or other subjects, take a test focusing on the importance of the newspaper industry, and be subject to a "good blogger" character review approval process (just like us lawyers require of lawyer applicants for the alleged purpose of keeping the gate to justice closely guarded).
Thankfully Arianna Huffington, editor in chief of her Huffington Post blogsite, http://www.huffingtonpost.com/ ,was there to explain that "the future of quality journalism is not dependent on the future of newspapers", and that we are in "the midst of a golden age for news-consumers". . . .She she went on to say that the discussion needs to be about how to strengthen journalism and the timely communication of news, not how do we protect the newspaper business from other news media outlets. She also made the important point that newspaper enterprises must redefine themselves as the providers of information and ideas, not just an enterprise of paper and ink and once a day delivery. There is room for all here – newsprint with in depth reporting, e-editions with up to the minute bulletins, and informational commentary by bloggers, whether pursued as a vocation or as an avocation.
So newspaper businesses stand at a crossroads. I suggest they think about how they have lost sight of their mission, and join forces with on-line news outlets to "provide constructive outlets for new ideas and dissent". Alternatively they can spend their time attacking on-line blogsites – which alternative in the long run will instead contribute to their own demise.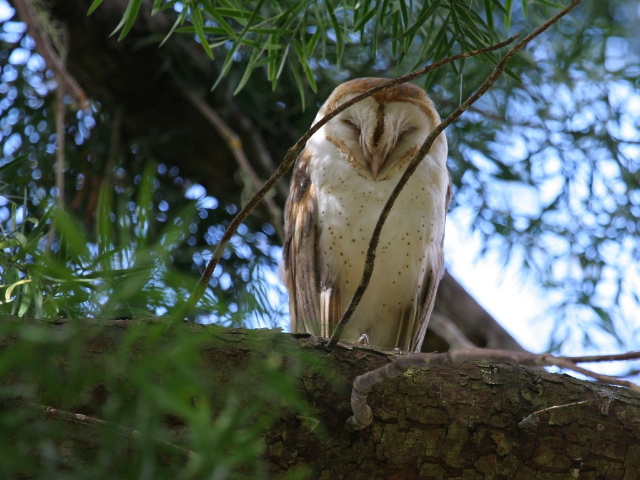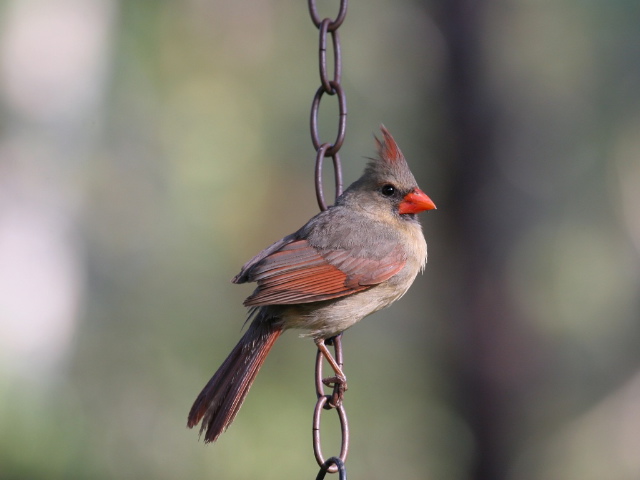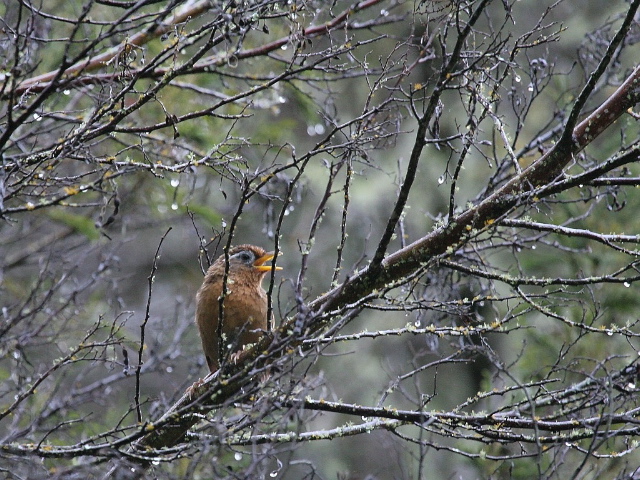 ^A melodious thrush and some other residents from Waimea