Ways we can each help Hawaii's economy, including: work together to Pass the Civil Union bill to save tourism related jobs
Submitted by margaretwille on Wed, 05/20/2009 - 7:59pm
As the County works through how to balance its budget for the coming year, including what valuable programs will be eliminated or significantly reduced, this is a good time to think about what we each can do to stop the downward economic spiral here on the Big Island and throughout the State. Here are several suggestions:
We each take the economy into to our own hands:
1. invite at least 3 people to visit over the coming year (tourism); and if we are in any kind of association or business, think about what conference or seminar or gathering, would be possible over the next two years --- and organize that event.
2. Spend vacation time and dollars here at home.... and the hotels need to pony up to providing more venues and opportunities for us locals.
3. Buy local and volunteer in your community --at the local school either in the school community garden or tutoring or mentoring students, at a community food pantry, or with an environmental organization addressing the long term health of our island.
4. And let's together work on one piece of legislation together that will help our state economy-- the "civil union" bill. Passage of this bill would be a big help in saving the economy of our state from a further downward spiral. Simply put, we need a "civil union" tourism boom.
Many of us have been following the drama to balance the state and county budgets. We have all been brainstorming ways to best accomplish this objective (see various suggestions on the Kona Blog and on my blogsite (May 7th blog: about the budget drama and how we can together brainstorm ways to improve the State and Big Island economy). We have suggested ways to streamline the government and to generally reduce government expenses, but it is equally important to look at ways we can increase revenues so that we do not have to reduce or eliminate government services. And in fact in some areas we need to increase services--such as the number of police in the South Kohala - Waimea area.
What I am a getting at, in a round about way, is that the CIVIL UNION LEGISLATION is not just important as a social issue - as being part of a civilized society. It is also important as a timely income generating initiative. If we can pass this bill before similar measures become law in many other states, it will create a "civil union wedding tourism" bonanza. And we on the Big Island definitely need a tourism boom here.
So for those of us who are don't usually have "civil union" issues at the top of our priority list --- we need to step forward and act together to get this bill enacted next legislative session-- just for the reason that it is necessary to save jobs related to the tourism sector.
And thank you Aaron Stene at the Kona Blog for keeping this civil union bill in the public eye. See his May 20th blog: http://thekonablog.wordpress.com/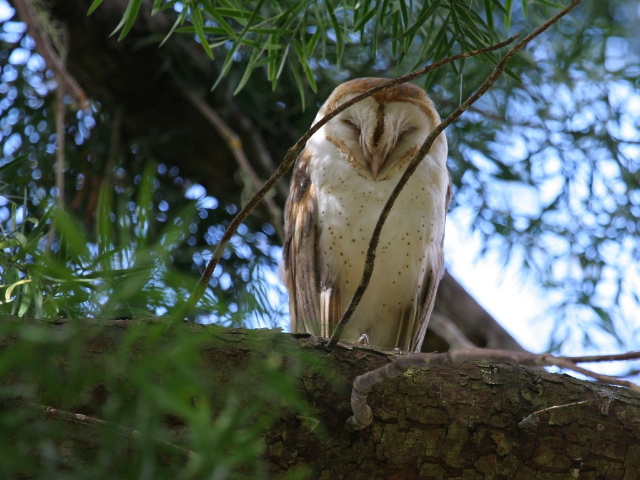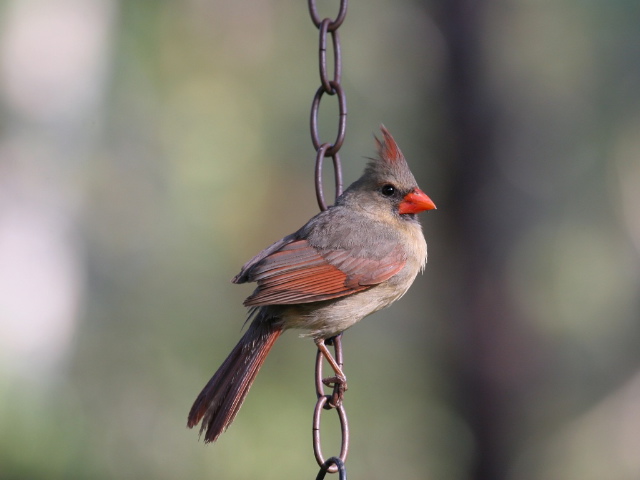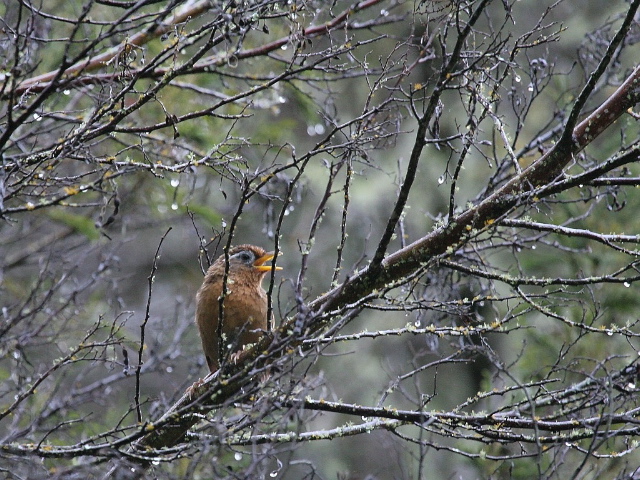 ^A melodious thrush and some other residents from Waimea