County Council 5/20: Sadly Bill 49 passes: In favor of Mayor Kenoi's proposal to raid 2% land fund deposits for next 2 years
Submitted by margaretwille on Wed, 05/20/2009 - 9:38pm
County Council passes Bill 49: Raid the 2% land fund deposits for 2 years; understandable but short sighted move by the Council. Here is a brief summary of the vote: 5 in favor of raiding the fund deposit, 4 opposed. Bill passes.
1. Councilmember Greenwell: Voted against Bill 49 -so as to preserve deposits to the Land Fund. want to praise Council member Kelly Greenwell. He sees the big picture when it comes to budget matters. He understands that cutting valuable programs is not the way to jump start the economy. He pointed out that the public expected more of the Council -- in terms of seeking out funds --such as more federal stimulus funds, instead of simply taking from a valuable program. As an example , he suggested the 4.5 million the County plans to use towards the proposed mid-level Kona road, could instead be obtained through federal funds. He explained that once the Council votes to take the 2% land fund, it will no longer make the effort to find these funds elsewhere.
My comments in support of Councilmember Greenwell's position: Granted during an economic downturn one must evaluate all spending and make appropriate changes and cost cutting where it makes sense from a productivity perspective. But most importantly we must be farsighted and make investments that will increase prosperity over the long term. As President Obama has repeatedly said it is through investment – through spending, that we will pull out of this economic downturn. These Land acquisition funds are an opportunity to invest in our natural resources -- our outdoor cultural arena -- and provide much needed jobs. Whereas the land fund was discussed by some Council members as money used "for land" instead of "for people", that viewpoint is short sighted. The economic future of Hawaii is becoming increasingly dependent upon the nature-based tourism– including the eco-traveler, the outdoor adventure and wilderness traveler, the outdoor fitness traveler and the wellness traveler. The face of tourism is changing and one of the keys to staying ahead in the tourism world is to create niches for likely tourists. Clearly the niches that we on the Big Island would do best at developing are nature related destinations and activities. For example – using these land funds to acquire parcels for hiking as well as acquiring trail and bike path easements that would provide tourism opportunities not now available on the Big Island. Why isn't the Big Island the bike vacation paradise and the hiker paradise Most importantly, while real estate prices are down, this is precisely the time to be making these land purchases. In fact what we should be doing is putting more money into the land funds and get those funds spent as an investment for our short term and long term economic future.
2. Councilmember Dominic Yagong. Voted against Bill 49 -so as to preserve deposits to the Land Fund. And thank you Dominic for your practical insights. Councilmember Yagong is well aware that the 4 million dollars that is to be taken from the 2% land fund deposits, could be obtained through other means by the County. He explained that maybe this would not be the case if the state's Transient Accomodation Tax bill 1744 had passed – which would have meant an additional 18 million dollar shortfall. But we all worked together to save those TAT funds for the County (including us supporters of preserving the 2% fund deposits); and the County should now be working together with us to save and use the 2% land funds as specifically designated to be used- per the people's referendum. As Councilmember Yagong pointed out – we need to be motivated to address the 4 million dollar short fall in a way that does not take from the 2% land deposits, but the Council won't have that motivation, if we raid the 2% land deposits.
3. Councilmember Ford: Voted against Bill 49 -so as to preserve deposits to the Land Fund. The points made by Councilmember Ford were important, especially to the county government workers. Giiven all the newspaper coverage about the budget shortfall. County employees were worried that their jobs would be in danger if the County decided against raiding the 2% land fund. Councilmember Ford was very clear – no one, not any councilmember and not anyone in Mayor Kenoi's administration, is considering laying off any County employees. She also addressed the importance of being able to use the land funds to secure matching grant funds and leverage the existing fund to borrow money so as to make acquisitions now while real estate prices are low. In order to leverage existing funds and be able to secure federal or state funds, we must be able to assure those funding sources that these annual deposits are safe and not at risk each time there is a downturn in the economy.
4. Councilmember Pete Hoffmann: Although Pete voted for Bill 49, he made a commitment to Kelly Greenwell to seek out these funds so that the Council can avoid raiding this fund. He appreciates the value of the land acquisition fund, but does not see the County being in a position to secure the additional 4.5 million from another source before the beginning of this coming fiscal year. Pete was willing to support Brenda Ford's proposed amendment to limit this raid to one year, but that motion failed. (The motion required 2/3rd of the Council be in favor to pass).
5. Councilmember Enriques: Voted for Bill 49. He sees this bill as taking from other programs that are a higher priority: We must "save the people" , not just "save the land" . I understand his concern. For me it is short-sighted, because it is through these land investments that we will provide more jobs, not just more playgrounds.
6. Councilmember Naeole: Voted for Bill 49: She reiterated Councilmember Enriques' concern for social programs that could be at risk if the 2% funds were not used. She explained that right now "our kids are in danger, not the land".
7. Councilmember Onishi: Voted for Bill 49 He explained we should be grateful that property taxes are not being increased to cover the budget shortfall. He did indicate commitment to working towards finding additional funds so that taking from the 2% land fund may not be necessary in the future.
8. Councilmember Ikeda: Voted for Bill 49: He explained there will be 11 million or so available for land acquisitions and concluded that taking from the land fund "will not hurt us at all".
9. County Council Chairman J Yoshimoto: Voted for Bill 49 -- in favor of raiding the 2% land fund deposits.
I don't recall any comments worth mentioning.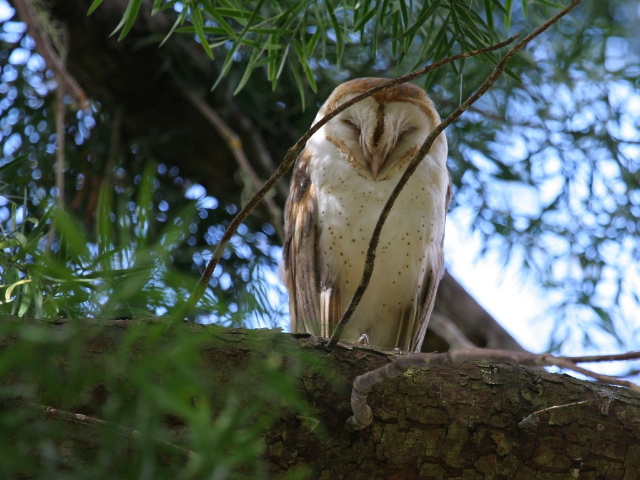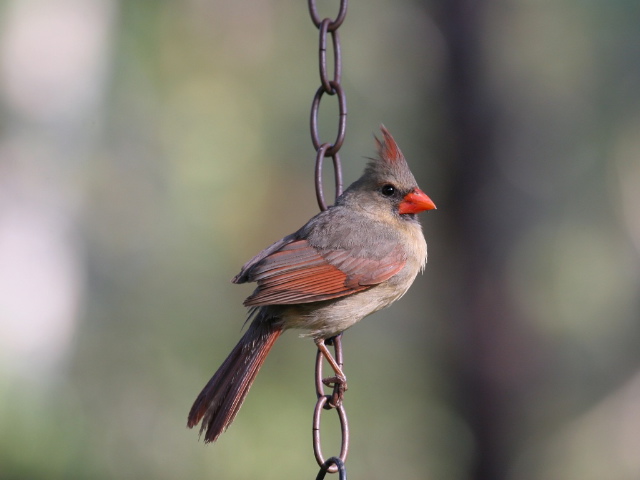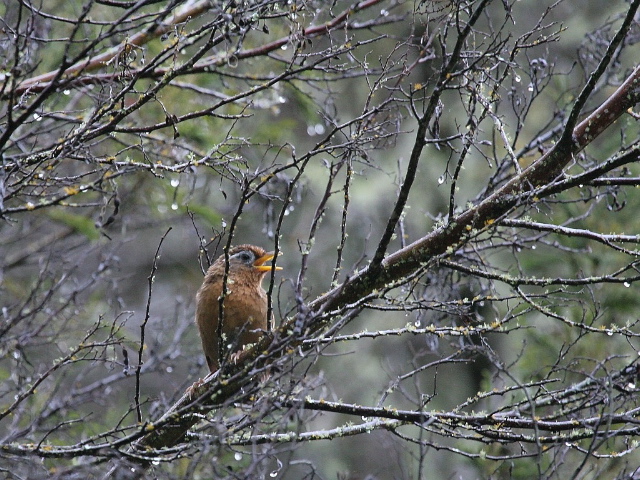 ^A melodious thrush and some other residents from Waimea