Some brainstorming about Eco-tourism and Its Importance to our Big Island Future
Submitted by margaretwille on Fri, 05/22/2009 - 9:20pm
Tourism has long been equated with great sightseeing and lots of relaxing. Here in Hawaii that generally translates into: see the volcano, see the hula... see the fish ... see the waterfalls... see the sunsets over the Pacific. In other words: visual tourism combined with some R&R by the pool or by the ocean. Well that two-dimensional type of tourism is a shrinking market. Increasingly those with the ability to travel want more for their dollar and want their trip to be of value in more ways than that of memorable sights. It is not surprising therefore that "eco-tourism" has become one of the best performing sectors of the tourism market.
Whereas "tourism" generally means leisure travel, or travel for pleasure, "eco-tourism" supplements that definition with concepts of environmental sustainability and accountability. The International Ecotourism Society defines ecotourism as "responsible travel to natural areas that conserves the environment and improves the well-being of local people". For sure, eco-tourism means more than the sightseer who arrives in Kona and takes a tour bus around the Big Island, only stopping in my neck of the woods – Waimea – long enough to either get a latte at Starbucks or go the restroom, but probably not both. And if that visitor happens to ask "can I take a hike up into those beautiful hills above Waimea?", the answer is a categorical "no, but you can take a photo". Now I ask you, does that same traveler return to the Big Island. Not likely. They have not established any relationship with our island beyond that of memorable snapshots.
The Big Island is now featured in Lonely Planet's "Best Travel 2009: 850 Trends, Destinations, Journeys and Experiences For the Year Ahead" as one of the 10 Top Regions to visit, along with other such alluring places as the Basque Region of France and Spain, the Bay of Fire in Tasmania Australia, and Ko Tao, Thailand. Yet other than being one of the places to best view the Sky, there are no other references in this guide book to the Big Island. Maui, in contrast to the Big Island, is listed as one of the top destinations for Cycling Adventures. (Perhaps we should have as a 2010 goal – becoming another of the top destinations for cycling!)
Yes the sightseeing tourist industry will continue – probably best exemplified by the increase in tourists from China. On the otherhand this shrinking market is not sufficient to sustain Hawaii hospitality and tourism industry. Therefore this is clearly the time to brainstorm our eco-tourism opportunities here on the Big Island with as broad a definition of "eco-tourism" as possible: from agri-tourism to nature-based wellness tourism to outdoor adventure tourism to hiking and cycling fitness tourism.
But what exactly does "eco-tourism" mean in terms of the tourism market? Well the boundaries and innuendos of this term, rather of this phenomenon, are still evolving. So probably a good idea to consider a few examples of today's "eco-traveler" and how we on the Big Island can best promote and provide more eco-tourism opportunites.
• Generally speaking "eco-travelers" are aware that travel significantly contributes to global warming and all those uses of energy that are rapidly depleting our planet's natural resources, including clean air and clean water. Eco-travelers want to somehow offset their "ecological footprint" and "give back to" the ecosystem that is visited (and therefore feel less guilty about their leisure travels). Eco-travelers are also generally aware the dollars they spend traveling often do not end up in the local economy and are wary of the transnational tourism agencies. According to one 2003 study often less than 50% of tourist dollars were entering the economy of the visited region. Often these eco-travelers also seek multi-agenda travel opportunities-- such as piggybacking vacation time with an educational pursuit or a business conference. Laos touts itself as being a top eco-tourism destination. One laudable eco-tourism program there is the "Stay One More Day" program, which encourages tourists to stay an extra day and participate as an environmental or social volunteer.
• Another type of "eco-traveler" is the traveler who, given the increasing stress of day to day survival, wants to reconnect with nature to feel a part of, rather than feel a part from, our planetary ecosystem. They seek an "eco-grounding experience". For example: hanging in the waves at Hapuna, snorkeling with fellow creatures inhabiting the Puako reef, so-journeying among the stars atop Mauna Kea, contemplating the beginning of life beside Kilauea volcano; or cycling or hiking through any number of eco-systems all in the same day. We need to expand these opportunities here on the Big Island. Other countries are now making a concentrated effort to spend funds to promote select eco-tourism niches. Thailand for example considers eco-tourism one of the keys to reviving its tourist economy and has selected snorkeling and ocean reef diving as "eco-tourism" pursuit appropriate for government assistance and promotion. The Thai government is putting money into this tourism economy to lure tourists and create jobs rather than just spending dollars else where advertising "pretty sights" around Thailand. Unfortunately Hawaii State and Hawaii County do not realize that Hawaii's Land Legacy program and Hawaii County's Public Access and Open Space land acquisition programs provide the essential investment opportunity to create important eco-tourism niches in the form of land acquisitions of culturally and environmentally important sites linked with corridors for hiking and cycling opportunities. Perhaps we need to relabel the Public Access and Open Space program as the "Eco-tourism local jobs Initiative".
• There are also "eco-travelers" who first evaluate what "tourism" opportunities are available in their own region and make an effort to spend their leisure dollars in their local economy. For this reason, Big Island hotels and other tourist destinations need to look at the local populations' leisure time needs. The question we as Big Island residents must ask is: to "get away", do I go stay at a local hotel and bask in its spa and recreational opportunities or instead travel to some other region's spa and recreational activities?
Perhaps Hawaii could start by picking one or two activities in each region and developing the opportunities available to participate in those activities. For South Kohala – an easy one to start with would be providing more trails for cycling and hiking. Consider the lure of a cycling trail from the Kohala coast hotels to Kawaihae to Hawi to Waimea and back to Waikoloa. No doubt in my mind there would be great interest --here in the neighborhood of the Ironman competition. And clearly each of these towns would benefit from this eco-traveler venue. What is great of course is that spending funds to provide eco-tourism cycling and hiking venues also provides great recreational opportunities for Big Island residents.
I suggest the Big Island should be the eco-tourism capital of the world -- the place most conscious of principles of sustainability and self-sufficiency. So here's to encouraging socially responsible and environmentally responsible eco-tourism on the Big Island.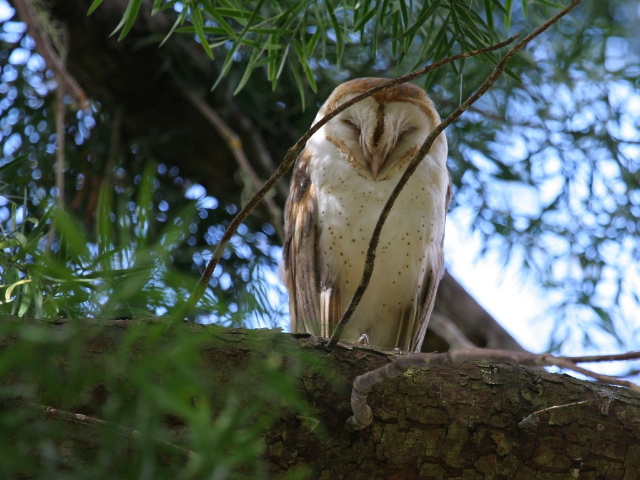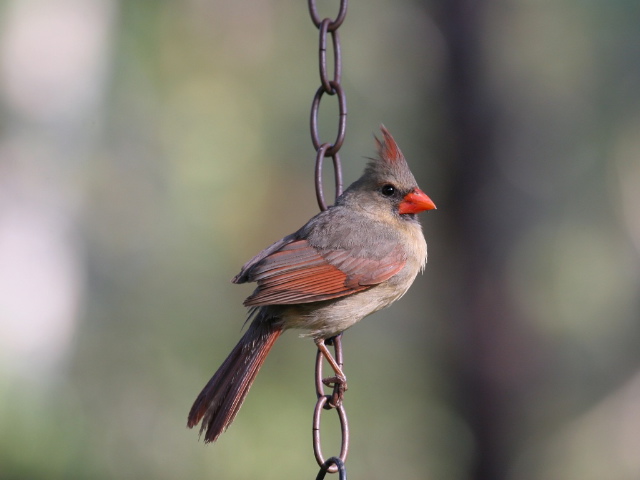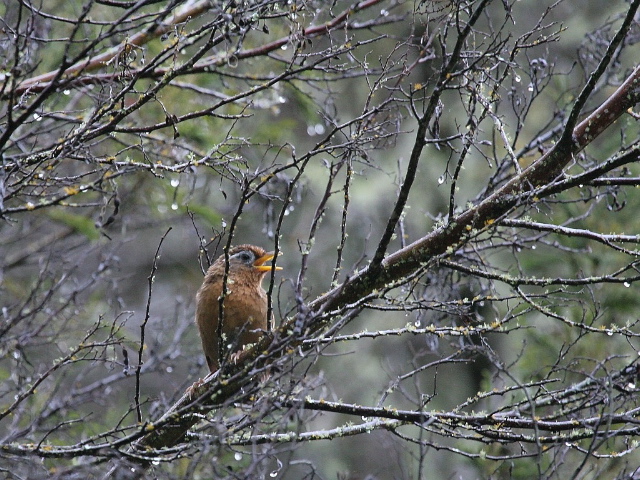 ^A melodious thrush and some other residents from Waimea