Bloggers be aware and beware:Main Stream Media newspapers are continuing to gather weapons to fight off the blogger insurrection
Submitted by margaretwille on Wed, 05/27/2009 - 8:44pm
Today's West Hawaii Today Commentary titled "Laws that Could Save Journalism" is by two Washington D.C. attorneys who represent the ailing newspaper industry. [This WHT "Commentary", on page 5A of the printed version of WHT, does not appear in its on-line free access edition.] Curiously, although the thrust of the commentary is about possible industry strategies to circumvent the First Amendment Principles of freedom of speech and freedom of the press, the article states that these attorneys "specialize in media and First Amendment Law". Well yes I am sure they espouse these constitutional principles when useful to do so. But then when it comes to planning how to exterminate its on-line competition, the newspaper industry wants Congress to pass laws to help it stifle freedom of the on-line press . This industry also seeks congressional approval to engage in price-fixing and receive preferential tax treatment so it can reestablish its supremacy over distribution of news. Citizen bloggers and on-line news aggregators are described as engaging in such horrific practices as "pilfering" and "linksploitation".
With regard to Big Island Bloggers, Tiffany Hunt Edwards' in her 5/26/09 blog about Lincoln Ashida explains why the public is often attracted to on-line commentary rather than print newspapers. She quotes Lincoln Ashida, Corporation Counsel for the County of Hawaii: "I think blogs are part of the new age of credible information..." Referring to bloggers Aaron Stene, Damon Tucker, and herself, she goes on to quote him as saying: I am also intrigued by the work you all do in managing your blogs. No disrespect to our dailies, but your [blog] articles seem to generate more thoughtful and respectful (i.e. credible) comments from your readership." SEE Big Island Chronicle blogsite. In other words there is often more credibility in on-line independent commentaries than is available in daily newspapers that often limit exposure to points of view not shared by the owners or editors of those newspapers.
Instead of being honest about what is happening, Main Stream Media is portraying the Industry's decline as the death of quality Journalism. Instead I suggest to you in the newspaper industry, it is time for some introspection. Rather than trying to defeat on-line news and commentary, this should be a time for cooperation and synergy, a time of redefinition and innovation. Instead of acting like defenseless victims and wallowing in choruses of self-pity, it is time for you, big industry dinosaurs, to look to the on-line news outlets and bloggers as powerful allies promoting news consumption in various forms and media. As Arienna Huffington recently pointed out, this should be viewed as a golden age for news consumption. SEE my previous blogs on this topic: 5/26: We are in a Transformative Period for the Delivery of News; 5/14: Bloggers Beware; Age 5/10 Newspapers vs Bloggers.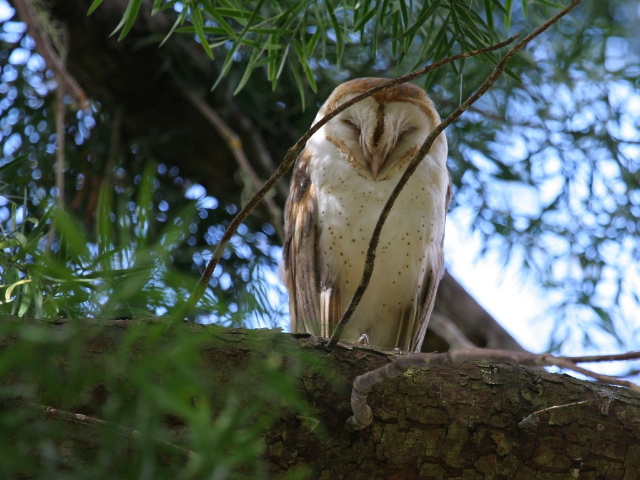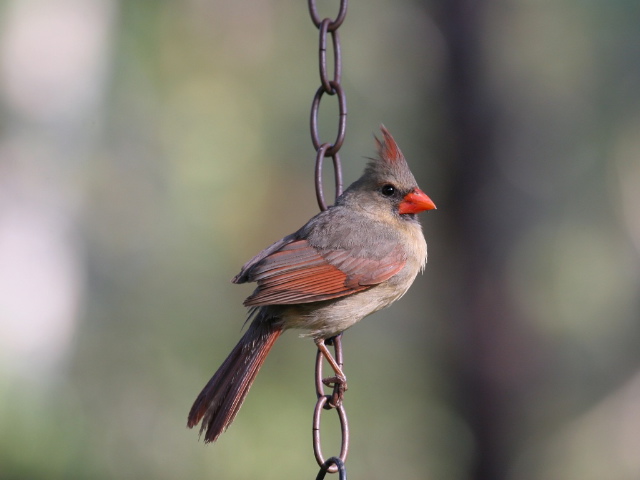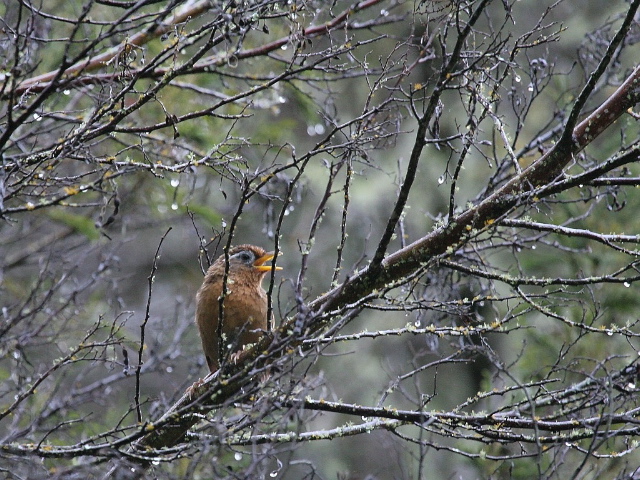 ^A melodious thrush and some other residents from Waimea