Cutting Government Employee Pay and Requiring Unpaid Furloughs & Raising Excise Taxes are not the Means to Prosperity in Hawaii
Submitted by margaretwille on Sun, 05/31/2009 - 7:40pm
As was anticipated, the Hawaii economy is continuing its domino effect downward. So what do we do now? Governor Lingle is pushing even deeper pay cuts from the unions as well as furlough days (meaning unpaid days off). Randy Perreira, Executive Director of the Hawaii Government Employees Association, is pushing for an increase in state excise taxes. Both of these suggestions are counterproductive in all but the very short term.
During the Senate budget hearings the Lingle Administration was asked what new revenue generating initiatives were planned. The answer given was a plan to transfer earmarked funds to the general fund: in other words the Administration had no new money making plans in mind. What a slap in the face to the people of Hawaii. Now shouldn't we at least have expected if the Administration had not thought of any ways to bring in revenue, the response would at least be something like " we expect to brainstorm possibilities until we come up with some real revenue initiatives". So what are some possible revenue generating possibilities:
First I want to know how much additional revenue would be generated if the civil union bill were to be enacted and Hawaii Tourism Authority did a rip-roaring ad campaign for civil unions and civil union honeymoons. [We need to do this now before most every other state passes such legislation] Then keep in mind that folks often return to where they honeymooned for later year vacations.
Next I want to know how much additional revenue would be generated if a high stakes bingo bill were enacted – one tied to various social and environmental conditions. For example the state could require payment of 40% of the net profits to the General Fund, and one day a week require the facility be turned over to broad-based environmental and social charities. I suggest high stakes bingo because friends go together as opposed to casino gambling or lottery tickets – and studies show there is far less likelihood of obsessive gambling.
With respect to taxes, before considering raising the excise tax on working folks, lets start with inheritance taxes. In effect, Hawaii has no inheritance taxes. Tell me Governor Lingle, had there been a substantial inheritance tax in place for estates over 5 million, just how much would the Campbell estate have paid—hundreds of millions I was told. So don't go after the unions for the money that could have been easily raised through inheritance taxes.
With respect to union concessions, before you cut pay or mandate furloughs, consider concessions that do not affect productivity such as: change the overtime rules to provide instead for flexi-time, eliminate banking of vacation and sick time (with some provisions for long term illnesses), and eliminate any "bumping" provisions (which allow those with greater seniority to "bump" others of lesser seniority even when not as qualified).
Truly I do not know whether any of the above suggestions would be possible. The point is however that there are a lot of smart people in this state and it is time to figure ways to bring in more money – not just cut employee pay or raise excise taxes.
For more information about the Governor's and HGEA Randy Perriera's suggestions, SEE May 30, 2009 KITV News "HGEA Says Raise Excise Tax For Shortfall: State Faces Tax Revenue Decline Of $612 Million Over 3 Years".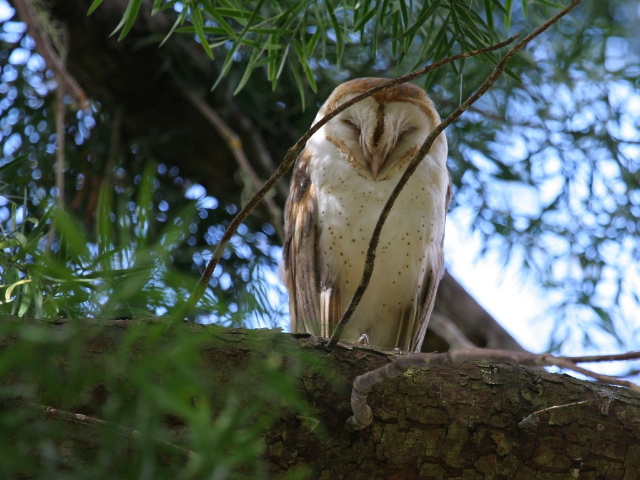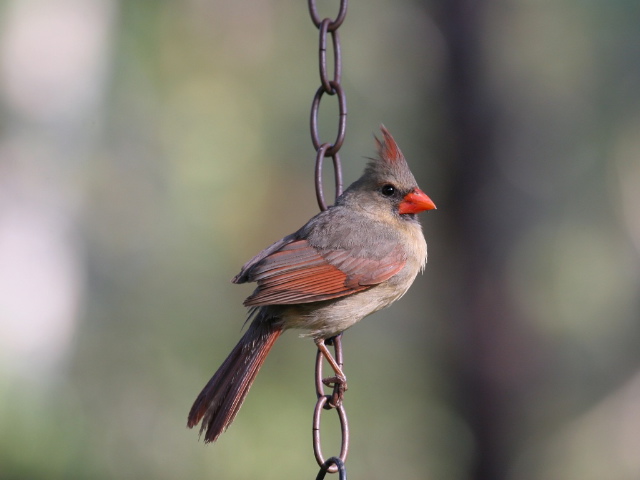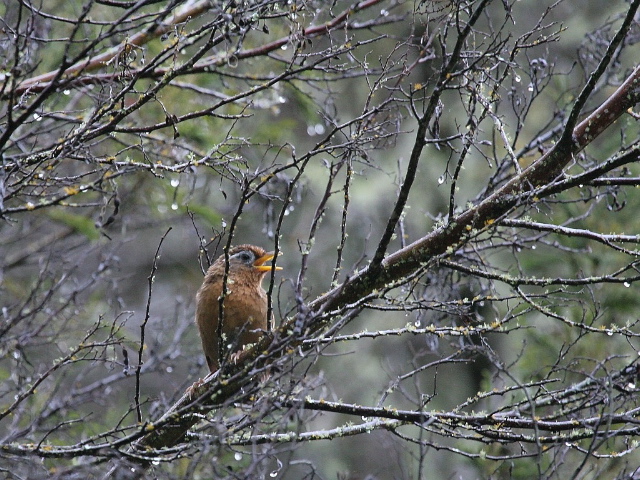 ^A melodious thrush and some other residents from Waimea