Hawaii Government Employee Unions Be Careful How you Oppose Governor Lingle's Furlough Proposal: She is Setting a Trap
Submitted by margaretwille on Mon, 06/08/2009 - 11:34am
Union reps, I suggest you come up with what is a fair cut in employee salaries and benefits, for example say 8%. (How much are legislators and judges willing to have their salaries reduced by?) Allow that reduction to go into effect for two years, after which period, increase the rate of pay by 8%, plus any cost of living increase --which will probably not be applicable unless the economy bounces back quickly.
Then, figure out what is the fairest way to make that 8% reduction – including the reduction in health care benefits and say reductions in overtime and banking of vacation and sick pay. When I say fair, I mean fair to both the employees and the public served. Reducing the number of workdays is certainly counterproductive to both.
For unions to propose an increase in excise tax is unproductive and a losing argument. Instead propose an inheritance tax on estates worth more than five million to make up any remaining budget shortfall.
What is important is for the public to know you are sharing in the solution of the budget shortfall... and that it is not simply a token reduction. Right now Lingle has most of the public siding with her against the "greedy unions". Now you can say this is not true and provide first hand accounts of individual employees, but until you offer an easily understood acceptable alternative plan, you will not get the public support you need.
The Governor's objective of cutting union wages to the bone is a means to render the unions powerless and gut the middle class. Folks generally don't understand government workers comprise a large segment of the middle class – which keeps the local economy moving --- from buying cars to eating out at local restaurants. I expect that if Obama were Governor he would impose some across the board reductions – but not reductions in workdays. He understands that what we need is more productivity not less. The fact is that people budget their lives based on current salary – so car and rent and all other expenses are based on current income. Do these state employees now go to the car dealers and ask for a 13.8 reduction in the amount owed on their automobile?
FURLOUGHS; Union reps had better think carefully about a head on attack against the furlough proposal. And it may just be necessary to accept at least one furlough day a month plus reduction in health care benefits – to be balanced with an inheritance tax or some other income generating initiative.
I expect Lingle knows mandatory furloughs is most likely a breach of the union contract, but that stance is but a preliminary move to firing employees, and firing employees is probably not a breach of the union contract. So think of what is going on in terms of chess moves – and not as individual battles.
REAGAN'S FIRING OF THE AIR TRAFFIC CONTROLLERS: Back in August of 1981 I was in Washington D.C. sitting having dinner with a judge magistrate from the U.S. District Court. While we were eating she got a call that Reagan was about to announce that the controllers had 48 hours to get back on the job or they would all be fired. We talked about how the unions would react to this threat: they would argue this is illegal under the Union contracts and encourage union workers to strike. Union workers would think that Reagan would not be willing to fire so many controllers during the August peak flying season. It was however very clear to us that firing the controllers fit neatly into Reagan's objective of cutting the power and influence of unions, and that he would in fact carry out his ultimatum – which he did. I bring this up to make the point that even though it may make no sense budget-wise to fire many union employees, beware Lingle may have a bigger agenda for her personal future, that would be buttressed by an image of standing tough against unions.
Certainly as a member of the public served by our State and County workers, I oppose this proposal to balance the budget by way of significantly reducing the number of government employee workdays. There are already significant reductions in staff in many agencies and more delays in government services is not the path to economic prosperity. There are many revenue generating initiatives and potential funding sources available that the Governor has not taped and does not want to consider until she pulls off this anti-union maneuver.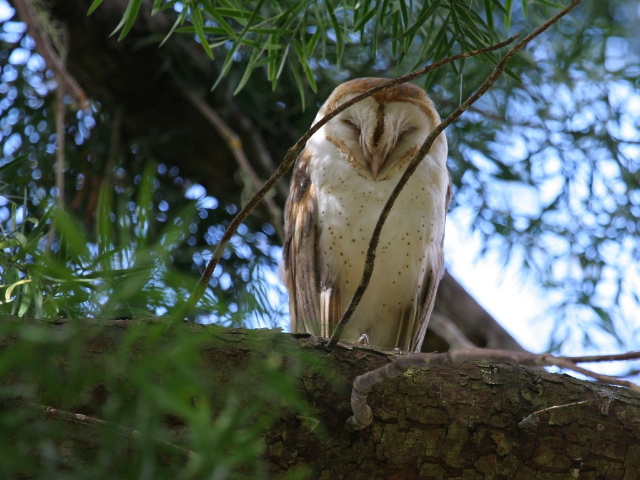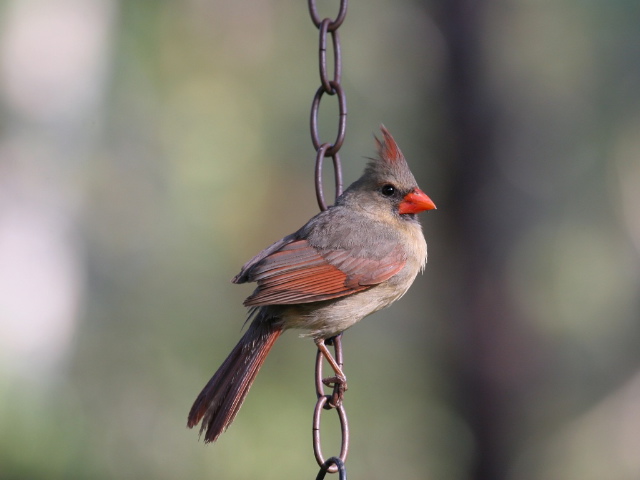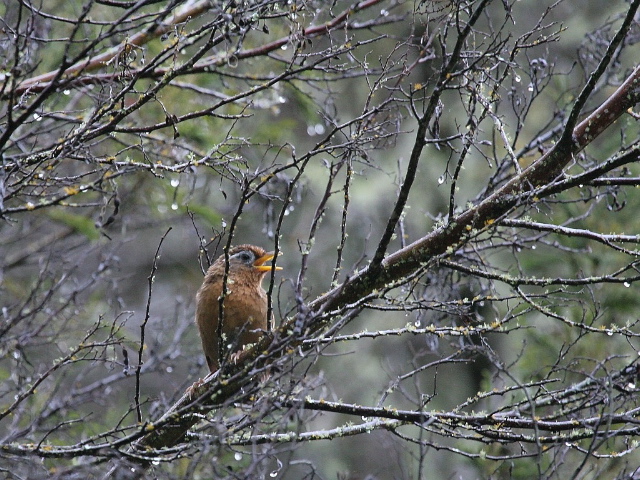 ^A melodious thrush and some other residents from Waimea