Taking a break and thinking about blogging; surprising amount of traffic on my blogsite
Submitted by margaretwille on Wed, 06/10/2009 - 9:45pm
You can get an idea of what newspapers and blogs I read from the list on my blog site. I religiously read the e-edition or ink and paper version of West Hawaii Today – if not both formats. I often check out what Aaron Stene is up to on his Kona Blog – because the subjects he covers often overlap with my interests. We almost always share the same concerns, though may have a different perspective as to how to address those concerns. I also usually check Robert Thomas' inversecondemnation.com website since his land use interests frequently relate to my own legal interests. (And if you are not interested in the complex legal realm of eminent domain, you may still find his site of interest. Today you can view his "interspecies affection" video clips about dog, cat and rat, or just dog and cat.) Once a day I check out national and international headlines and how Obama and pals are doing, usually at least by way of Huffington Post. Then I turn to Damon Tucker's FBI "blogwall" – and read through the great selection of blogs from here on the Big Island. Here are two blogs I selected today:
First I read Richard Ha's blogsite called "Ha! Ha Ha!". His June 10th blog is titled "TMT is pono". He explains his support for the Thirty Meter Telescope from the perspective of the Hawaiian word and concept of "pono". The Hawaiian language is a treasure chest of linguistic gems. One of those gems is "pono". Seeking pono is one of my goals. Check out his blog, including the definition of "pono". For me "pono" also includes the concept of coming together with empathy. And by empathy I mean a willingness to stand in the shoes of others whose positions you may not agree with (if you agreed with the sentiment it would instead be sympathy). Anyway thank you Richard for your contributions to the TMT efforts. By the way, this telescope will probably be the last large telescope built on earth, all to follow likely to be built in space. And if perchance you need some Mauna Kea inspiration, watch this clip: http://www.ustream.tv/recorded/1336277
Today I also read Charles's June 6th blog titled "How to Improve Your Blog When You're on Vacation" on his "Wordful" blogsite. He discusses blogging as a "Public Service" and I agree with him.
During most of the month of May I was in Thailand and during the first week in June, I was in Chicago. Perhaps my most interesting blogging experience in Bangkok was when I wanted to watch the County Council debate certain ordinances and resolutions. I arranged for a friend to bring a computer set up the the "app" skype program to Councilman Pete Hoffmann's office and face the computer screen camera towards his office's video conference monitor. By "skyping" to that other computer I was able to watch the entire Council meeting and then blog about what I observed on the same day—without incurring any cost to do so.
As you may have noticed from my site I am still learning about the techniques to blogging. Fortunately fellow bloggers Aaron Stene and Damon Tucker have given me advice and made suggestions. I also tend to put my blogs on immediately without leaving time before proofing, hence there are a fair share of typos. Each day I have a number of issues about which to blog but if I complete at least one, I am pleased. Often my "take" on a issues is not represented in any newspaper. Therefore I am get some satisfaction explaining my perspective– regardless of who or how many folks agree with me.
Since I started this blog in April, I wondered if there are but a few readers (my close friends) or whether my blog has attracted the attention of a few more handfuls of folks. Some of my blogs take considerable time, and at times I wondered: what is the point? Why do I do this? Certainly there are very few who write comments on my blogs, but heck, I don't often comment on the blogs I read. I like our local paper West Hawaii Today and its editor Reed Flickenger. So why not just send in an occasional letter to the editor? Reed has been good and published some long letters, but I know his policy is one letter a month – which is very limiting. Perhaps someday he will add a new "blog link" section to his e-edition and call it "Check out These Big Island Blog Headlines and Commentaries".
Yesterday my friends Zion and Amalia came by to give me a few more pointers as to how to set up my blog. (Zion's website is AMARAKA,com) He also showed me how to look up the traffic on my site. Rather amazing figures. Yesterday, for example there were "785" visits to my blog site and 4645 "hits". The day before there were 775 "visits" and 2947 "hits". (I am not sure what is meant by a "hit".) 97% of the visitors are logging directly onto margaretwille.com. I am also surprised that the visitors are not just from the U.S. but from many other counties, including over a 1000 "visits" from each of the following countries: Mexico, Canada, China, and Saudi Arabia. How fascinating.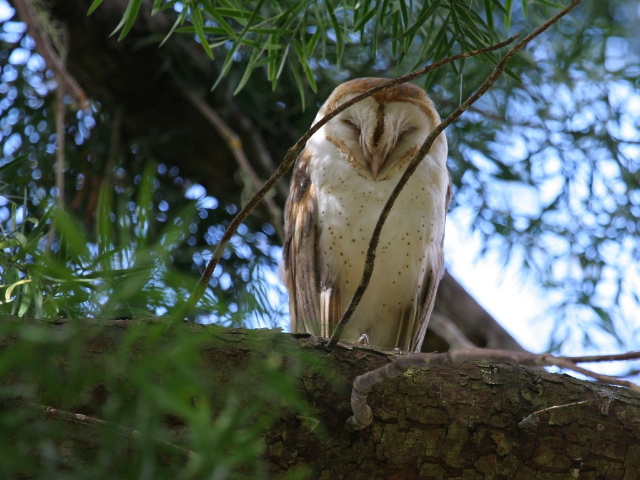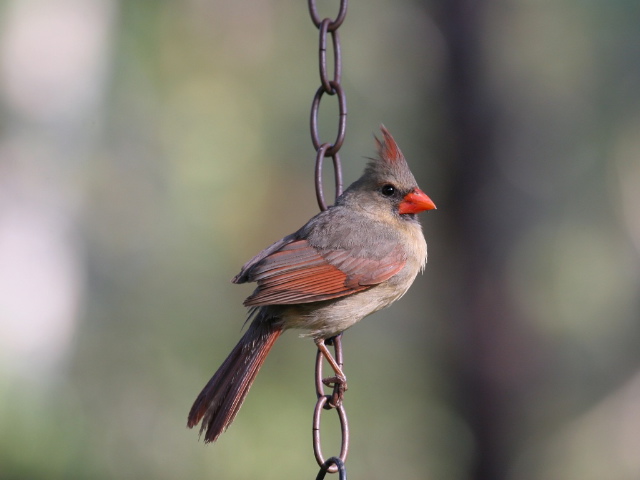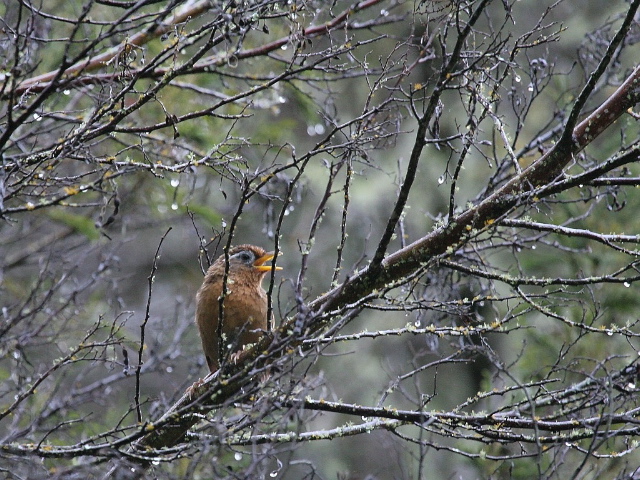 ^A melodious thrush and some other residents from Waimea