Mayoral Forum Hilo July 6, 2012 Sangha Hall
Submitted by margaretwille on Fri, 07/06/2012 - 3:57pm
Moderator Sherry Bracken prepping the mayoral candidates: Billy Kenoi, Dominic Yagong, and Harry Kim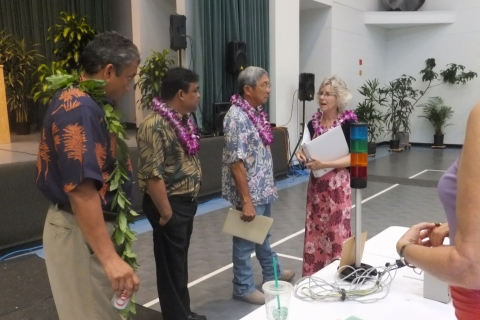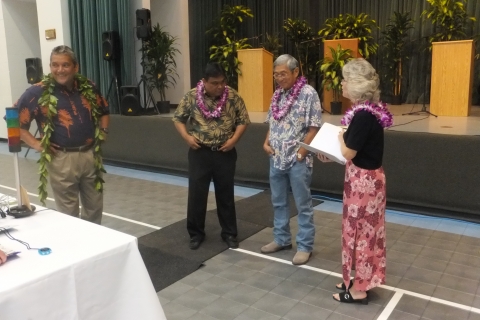 The candidates are introduced: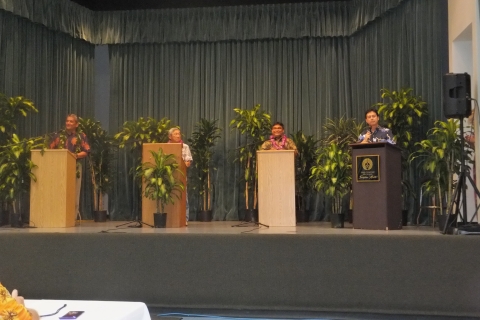 Sherry Bracken questions the candidates:
For example Sherry Bracken asked them what they are most proud of:
--Kenoi said he was most proud of his budget (not raising property taxes).
--Yanong said: the public lands made available in Hamakua for ag leases.
-- Harry Kim included in his answer his effort to create more local - home rule with the community development planning process.
Sherry Bracken also asked the candidates what would be their priorities as mayor:
-- Kenoi included jobs and renewal energy; streamlining permitting and working with the hospitality industry (5 of 10 largest employers here on island are in the hospitality business).
-- Harry Kim said he worries about Hawaii with some one third of the people at risk food and housing wise.
He said his highest priority will be jobs, housing, free bus transportation - with a focus on closing the gap between the haves and the have nots.
Yagong focused on public- private partnerships such as to address the Hilo landfill along with a focus on waste reduction technology and recycling.
[The above responses are to the best of my recollection]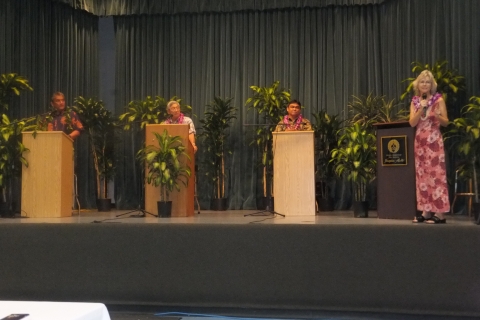 Mayor Kenoi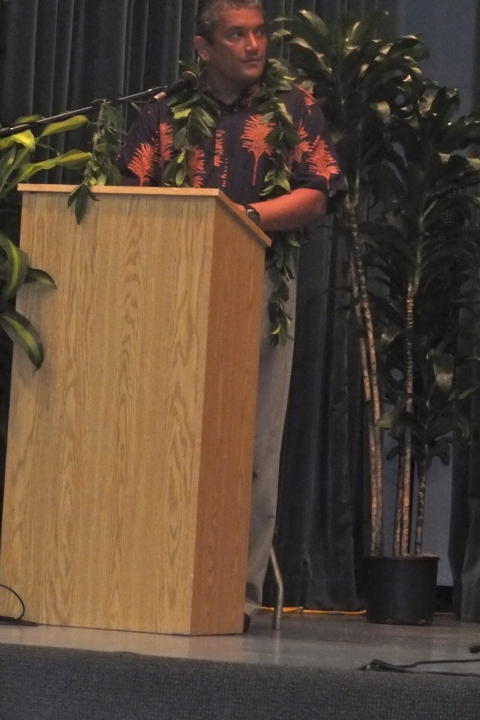 Councilman Yagong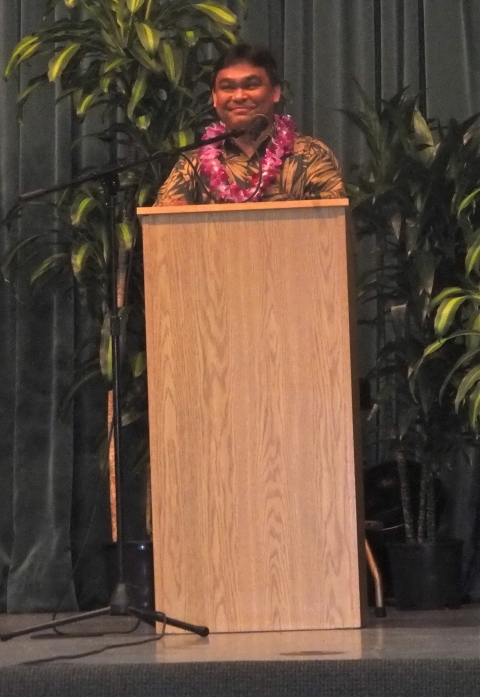 [My photo of former mayor Kim too dark]
There was a good crowd --many had already left when these photos taken: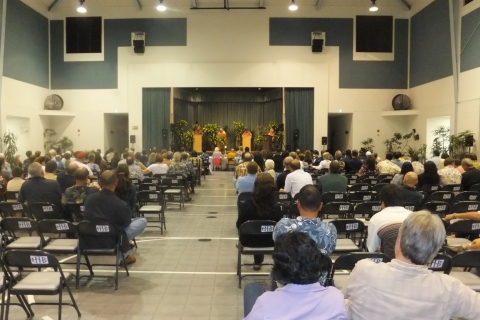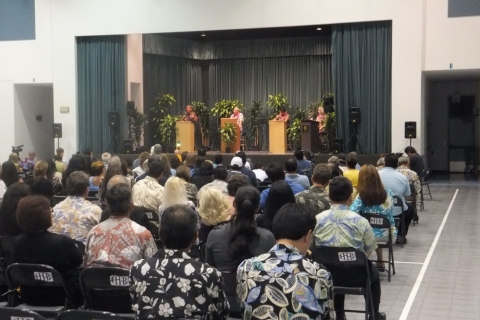 The Hawaii Island Realtors Board was kind enough to invite us County Council Candidates (and Prosecutor candidates)
to a meet and greet forum during the hour before the mayoral debate started.

[Note: The Hawaii Island Realtors' Government Affairs Committee included me as one of the council candidates who is friendly to private property rights and home ownership).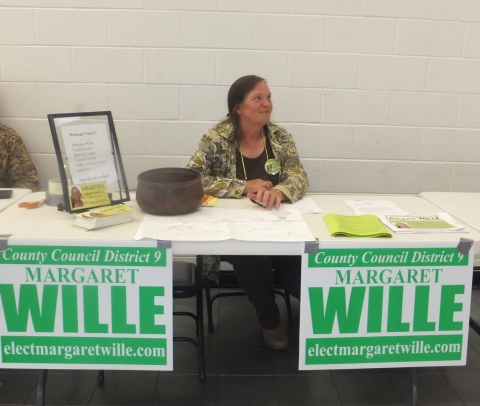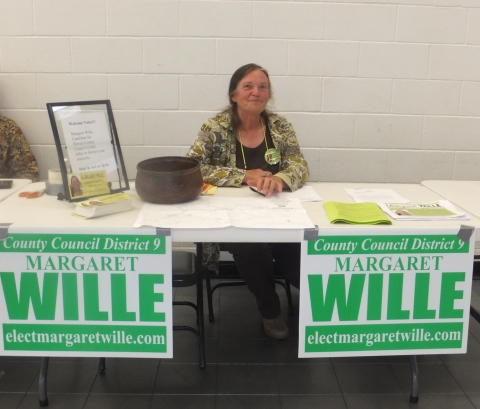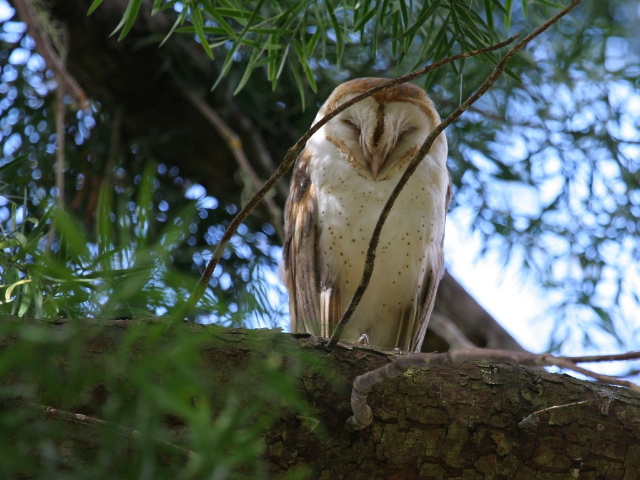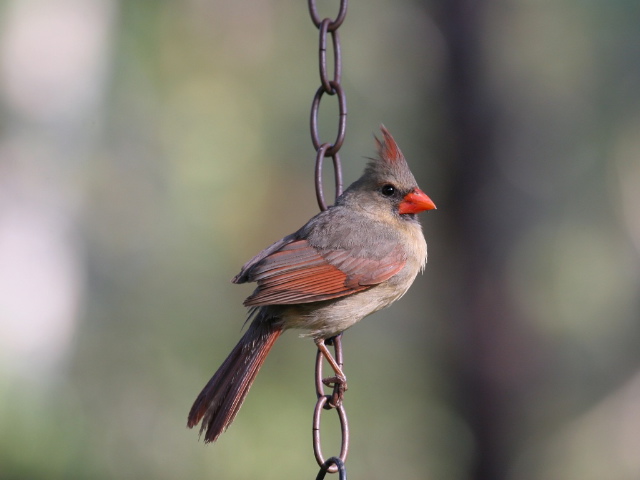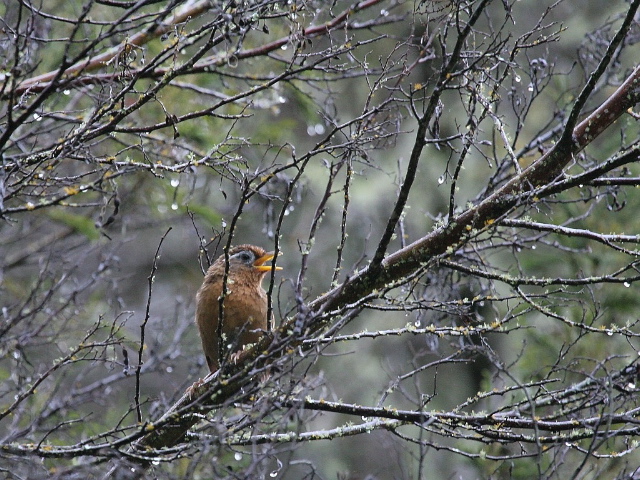 ^A melodious thrush and some other residents from Waimea