Waimea Candidate Forum 7/12/2012 (State Senator, County Prosecutor, Mayor)
Submitted by margaretwille on Fri, 07/13/2012 - 4:33pm
A few photos for those who were unable to attend. I added a few comments of what I recall the candidate saying in their introductory remarks and/or at their table presentation: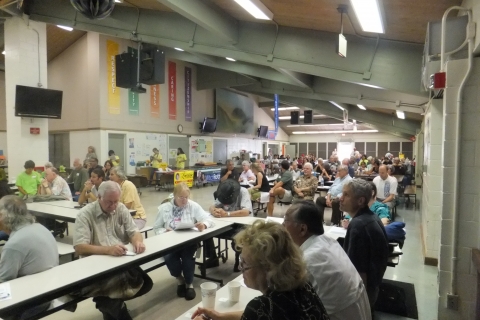 State Senate Candidates: State Senate:Lorraine Inouye, Kelly Greenwell, Malama Solomon (incumbent)
County Prosecutor: Lincoln Ashida
County Prosecutor: Mitch Roth
Mayoral candiates: Billy Kenoi, Harry Kim (Dominic Yagong absent for medical reasons)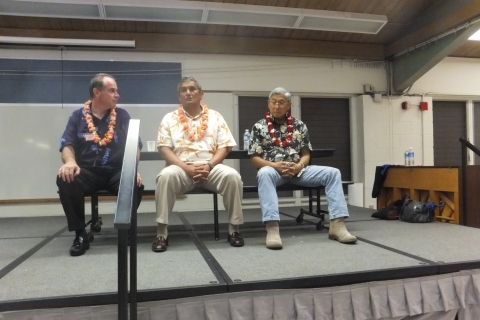 Senator Solomon speaking: (That she works hard and is effective - she was the
plaintiff in the case that created our additional Senate District here on the Big Island.)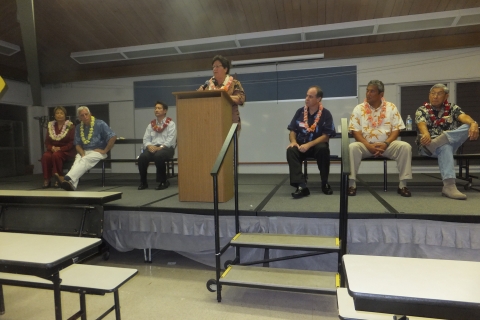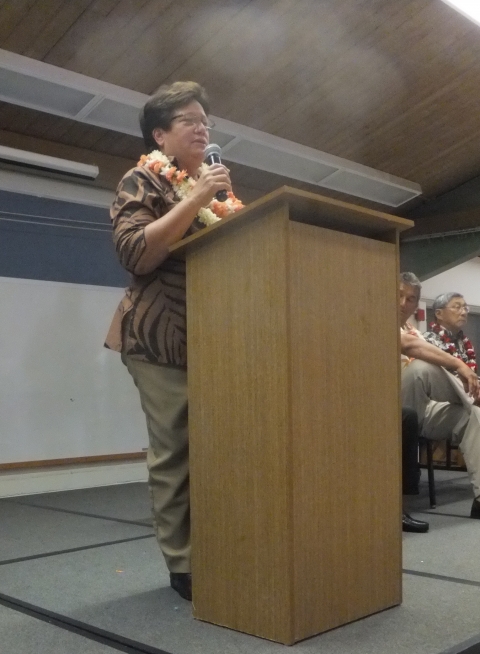 Lorraine Inouye speaking: (That she has lots of experience.)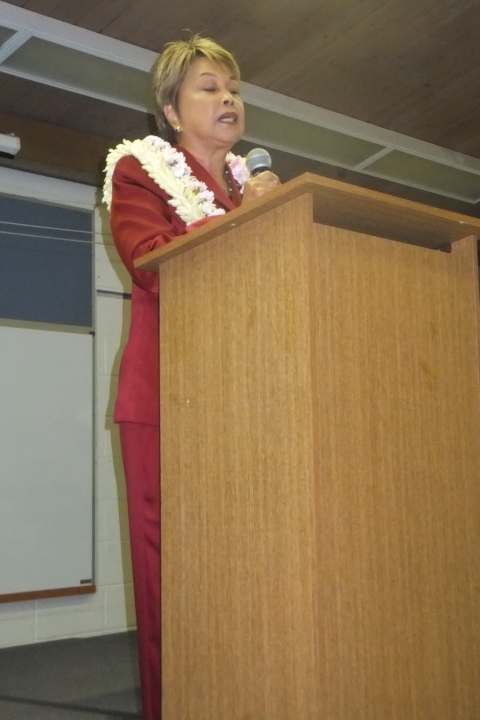 (My picture of candidate Kelly Greenwell not so good: He focused on thecurrent lack of County and
State funds -- and he questioned the value of Honolulu rail -- suggesting the funds could be better spent.
Mitch Roth speaking:
That he has been given an award for being the outstanding prosecutor, and that we need to go beyond prosecuting
by looking at the problems and establishing community programs to prevent those problems.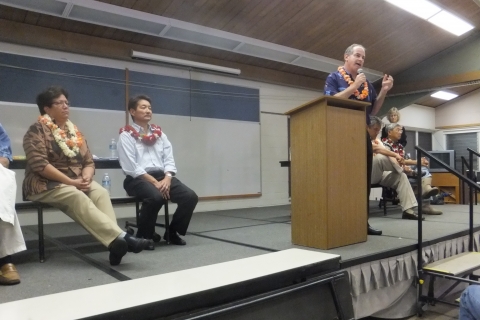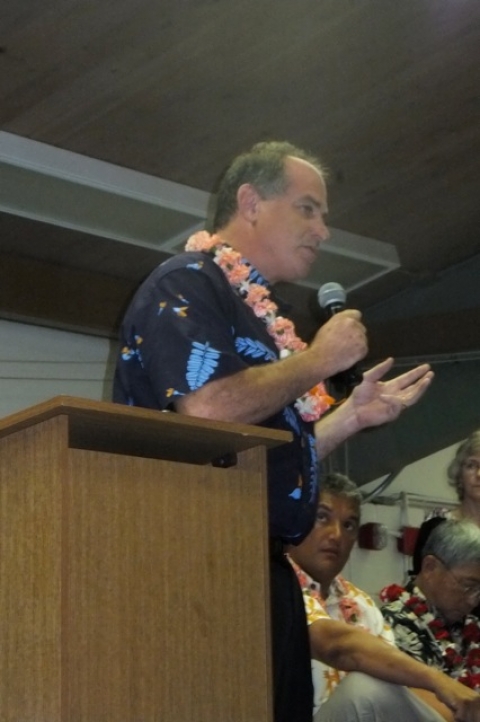 Lincoln Asida speaking (That he is a good trial attorney)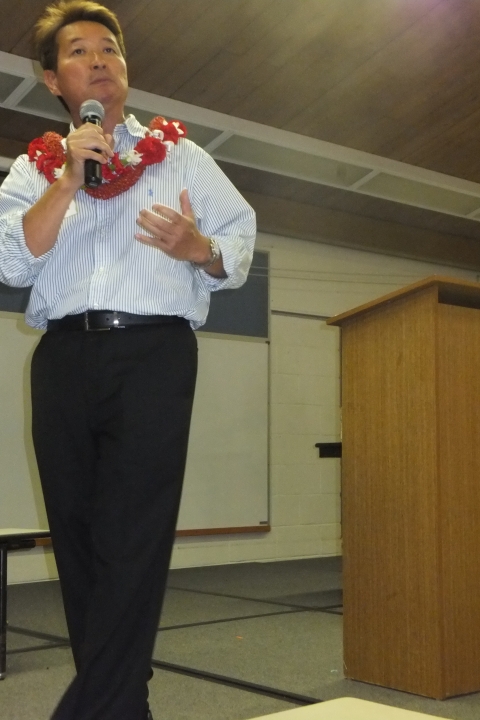 Harry Kim speaking: He spoke of how upset he is by the Kenoi administration's lack of respect for the
Community Development Plans that he worked so hard to establish.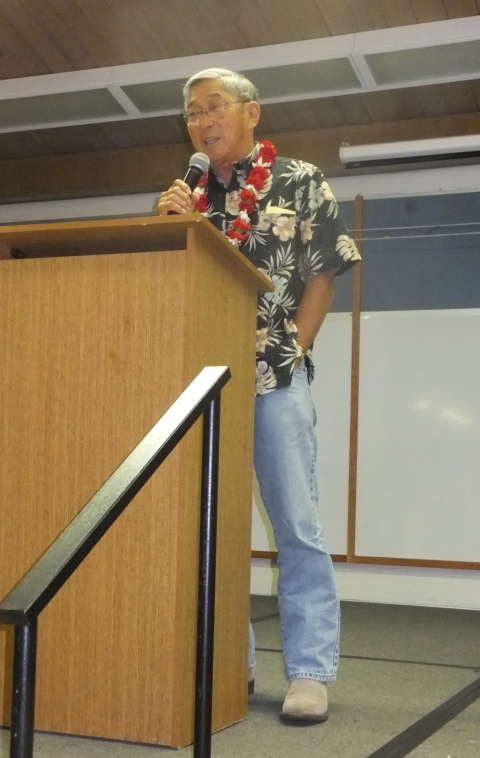 Billy Kenoi speaking: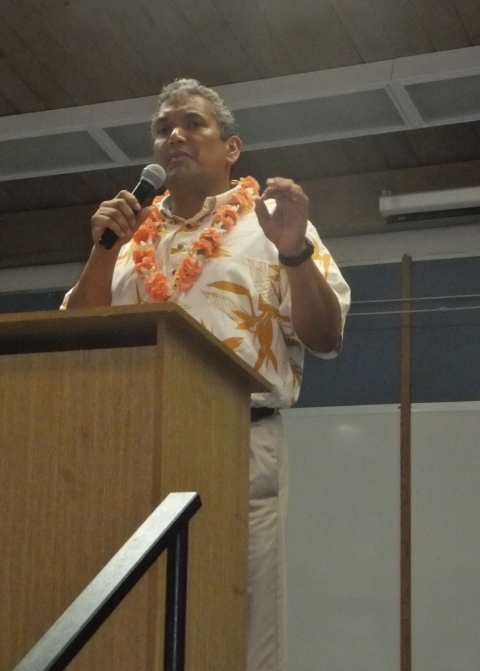 Following the opening speeches, table to table presentations followed ("speed dating"):
Here is Malama Solomon. She was impressive in that she answered all questions directly and succinctly.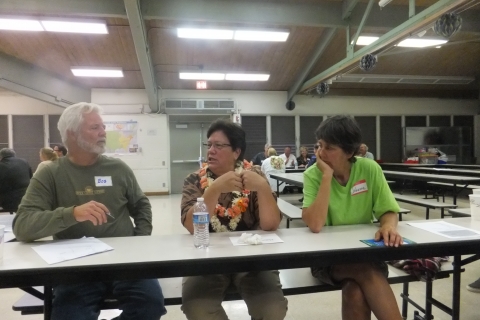 Lorraine Inouye speaking: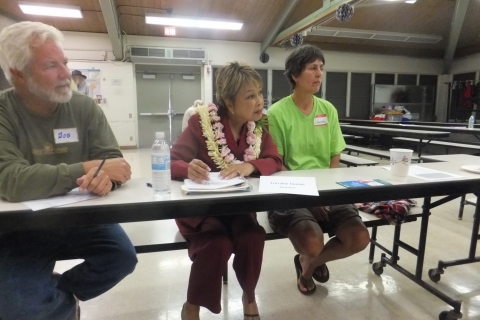 Mayor Kenoi speaking: When challenged about his administration's "anti-community development plan action
committee" stance, he said he is open to suggestions. That is progress.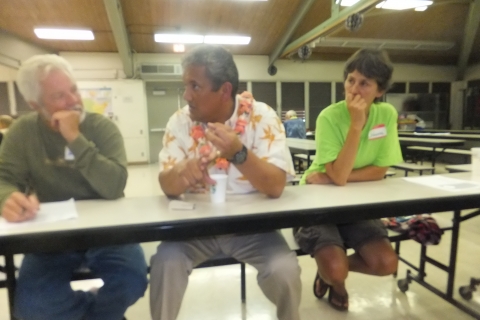 Here are some of my supporters for Council District 9.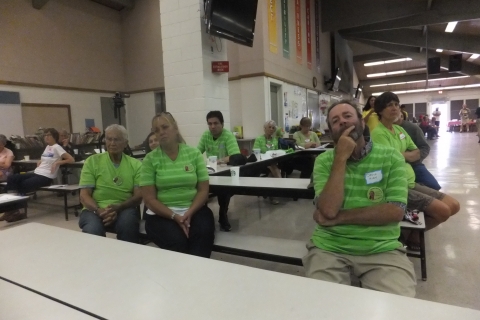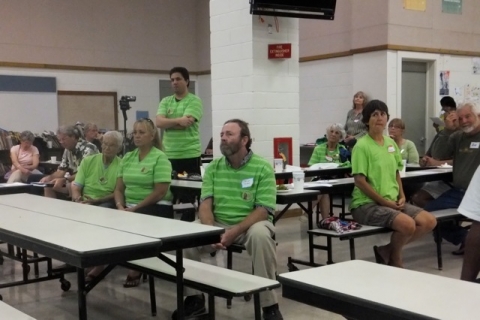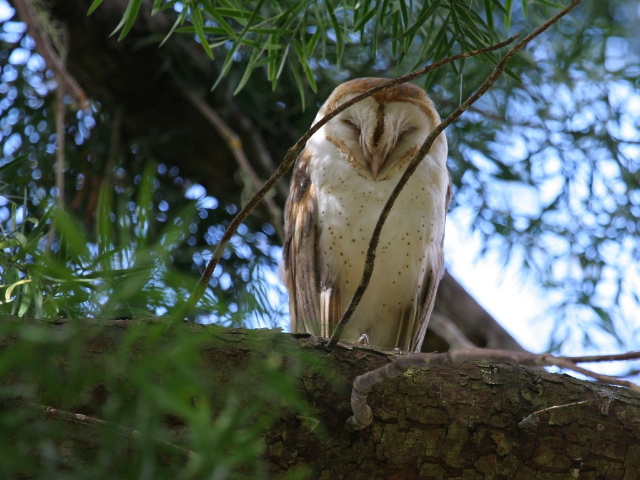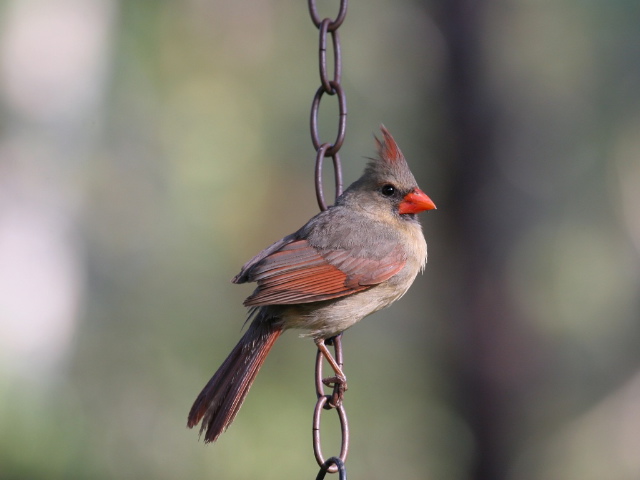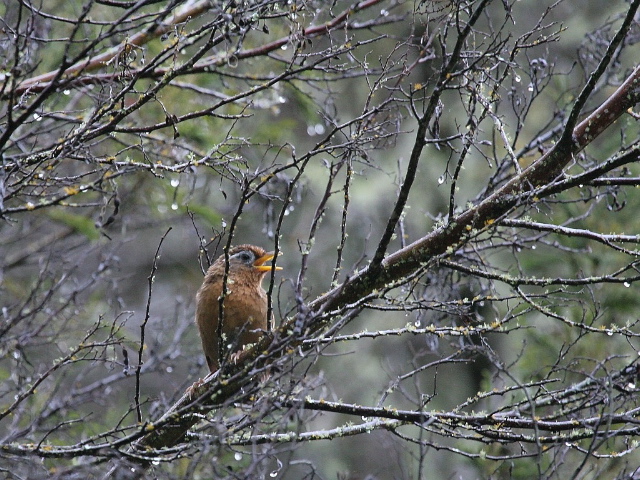 ^A melodious thrush and some other residents from Waimea