Governor Lingle intentionally created situation where only options available are furlough or fire government employees:Shameful
Submitted by margaretwille on Mon, 06/15/2009 - 11:06am
In his June 14th West Hawaii Today Commentary entitled "Quicksand, Furloughs and layoffs" Lowell Kalapa (aka "Tax Foundation of Hawaii") makes a basic assumption about the state budget crisis. Because his basic assumption is so superficial, all that follows in his commentary is simply anti-union baloney. I really don't understand why West Hawaii Today continues to provide him a preferential platform for his one-sided opinions; why not let him submit Letters to the Editor just like the rest of us?
Lowell Kalapa's introductory premise is WRONG. His position is "Short of laying off state employees, furloughs are the only alternative to address the dramatic decline in the state's revenue outlook". No Lowell there were many other ways to address the budget shortfall. For example, for the past two months I have been blogging about additional ways to raise additional revenue, and there are certainly many more knowledgeable than myself whose ideas could have been solicited. (Likewise I testified before the state senate about many alternative ways to bridge the budget shortfall. That was on the same day Lingle's representative aknowledged the Administration was not proposing any new revenue initiatives to raise funds to address this shortfall.) Instead, the Lingle administration has been singularly focused on making up the budget shortfall by cutting union pay and benefits. Think about it, if her proposal was so fair, why would all of the mayors object?
Now don't get me wrong, I am not saying union workers should be exempt from making a substantial contribution to address the shortfall. We all must share the sacrifice. This is all about fairness and balance. But cutting government employees' pay/work days the equivalent of firing all of them for over one month each year – is not fair and balanced. That hit would be far more severe than is being asked of top administration, and it is unfair to the public who depend on these government services. My main point is there were many other ways that could and should have been considered to make up the short fall.
Frankly, I have been wondering all along why Lingle engaged in a strategy that seemed to purposely be designed to create a "last minute" crisis. Now that I read the argument she is using to justify her ability to furlough workers under the union contracts, I understand why this was part of her strategy. And unfortunately her press is a lot better and more effective than the union's press so the public doesn't fully appreciate how the unions have been set up by Lingle to be the "bad guys".
Of course she did not what to find alternative ways to address the budget, of course she did not want to work with the unions earlier this year, instead she wanted to create the situation where there are only two choices left to fix the state budget: furlough them or fire them. And now that the legislature is no longer in session, many of the other options are no longer available to pursue. She's a pretty sharp cookie, that is for sure. Bottom line, however, she is willing to sacrifice the economic welfare of the state in order to defeat the unions.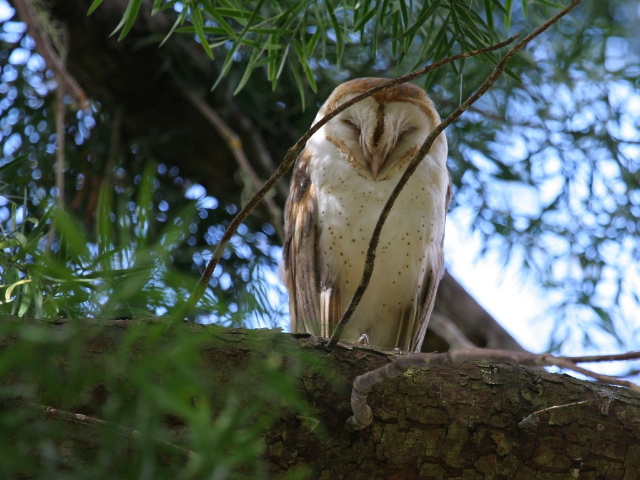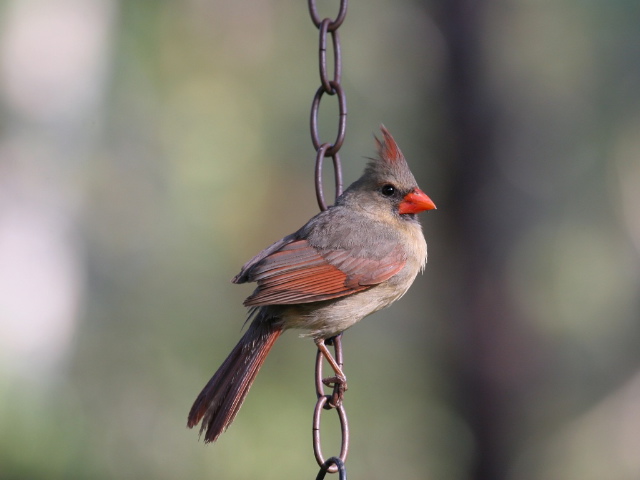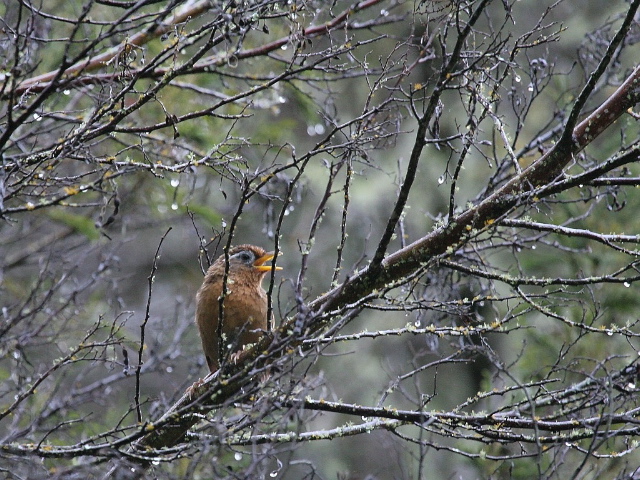 ^A melodious thrush and some other residents from Waimea